Virtual Office Delaware
Most popular Delaware location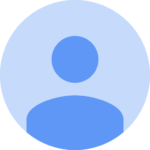 I couldn't be happier with the services provided by Opus Virtual Office Delaware location. The staff is friendly and professional, and the location is at the center of the business district for when I need access to meeting rooms.
Choose a city below to see its virtual office locations
VIRTUAL OFFICE FAQ
The advantages of a Delaware corporation are the business-friendly court system, the flexible corporate structure, a higher level of privacy offered for corporate members, and the tax advantage for Delaware corporations.
Delaware has a unique court, the Court of Chancery, that presides over every corporate dispute. This court of equity has no jury, only one judge that rules over every case. Also, this court is not limited to awards of monetary damages; they can award equitable relief such as specific performance or injunctions.
A Delaware tax loophole allows companies to declare certain types of revenue as income in Delaware rather than taxing the income in the state where the business occurred.
Yes, you can absolutely have a virtual office wherever you like for public-facing communication. Typically, your registered agent should have a physical address in your state of incorporation.
Yes, a virtual office in Delaware satisfies the legal requirements as a business address.
All Our Virtual Offices include:
Live Receptionist
Corporate Mailing Address
Company Phone Number
Company Fax Number
Premium Call Transferring (call forwarding)
Voicemail Converted to Email
Fax Converted to Email
Business Credit Building
$99
Thank you for visiting Opus Virtual Office Delaware, where we offer a full suite of virtual services for your Delaware Corporation. An Opus Virtual Office Delaware gives you a prestigious business address in prime locations, with live reception, inbound and outbound call transfer, digital mail sort, and access to state-of-the-art meeting rooms. 
The incorporation capital of the world, Delaware, offers a corporate-friendly court system, a flexible corporate structure, enhanced privacy protection for Delaware corporate members, and corporate tax benefits not available anywhere else. Join the ranks of Fortune 500 companies and get a business address in Delaware virtually. 
Call 1.888.898.9868 and start your new business venture with an Opus Virtual Office Delaware!