I often write about the benefits of virtual offices by referencing hot topics taken right from the latest business pages, in print and online. I've also turned to pop-culture, or the world of sports to entertain my readers while drawing solid comparisons to how a virtual office can contribute to the success of a small business owner or new entrepreneur.
Today, however, I'll share the story of a friend and how opening a virtual office in the right location to match her products and services turned her home-based business's bottom line from seriously in the red to triumphantly in the black.
My friend has a small home-based company selling trendy designer sunglasses and accessories. She lovingly showcases her products online, attending to details like classy packaging. Her pricing is fair and she has generous customer service polices. And yet business was painfully slow. Shutdown slow.
We met one day in Starbucks, and, being all about virtual offices, I diagnosed her problem. Her shipping address, her area code, her entire corporate identity shouted out the small rural Pennsylvania town in which she lived. A nice town, but that's not where her target customer for high fashion sunglasses expected their glamorous purchases to originate.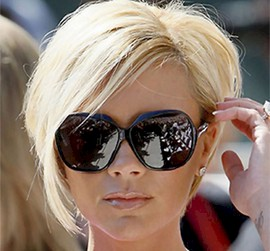 I suggested she open an opus virtual office in one of the nation's Sun Belts; the Valley of the Sun: the Phoenix, AZ area.  Phoenix is home to seven Fortune 1000 corporations, numerous high-tech companies, a thriving tourism and culture industry, and is well-known for its hot, sunny climate. We finally decided on a prestigious location in the tony suburb of Scottsdale. The New York Times dubbed them 'a desert version of Miami's South Beach'. A virtual office in Phoenix was a great choice.
Suggest a Virtual Office in Phoenix To Your Friends!
Redesigning her business card and website with a desert flowers and sun motif, as well as a Scottsdale corporate telephone and fax number, the orders started rolling in. Her virtual office in Phoenix gave her premium call forwarding and voicemail converting to email. The impressive added touch of sunny, professional receptionists taking her customers' calls, freed her to focus on marketing.
I was thanked with a great pair of designer sunglasses. Unfortunately, the image here is a stock photo – not me! Head over to www.opusvirtualoffices.com for details.