There's no place like New York to open a virtual office!
The City that Never Sleeps. The Capital of the World.  The Empire City.  As well as the home of Spiderman the Musical, which has been quite an object of discussion and derision lately, with all its mishaps, accidents, changes, and delayed opening.  Last and most fondly, The Big Apple.
Run an internet search of nicknames for large cities, and you'll see that no city has as many nicknames as New York.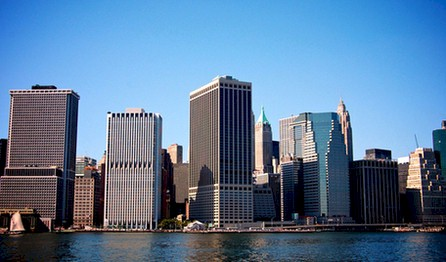 As the most populous city in the U.S., and a global center of finance, media, commerce, sports, culture, art, fashion, education, research, entertainment, and international affairs, it's no surprise that New York deserves a few extra nicknames.
Would it be a surprise to find out that your business can have a presence in one of the most prominent cities in the world?  After all, everyone knows that rental space in New York is astronomical, as is the cost of transportation, meals, employee salaries, and just about any other service you need to run your business successfully.  But with a virtual office, it's not only affordable, it's a piece of Junior's cheesecake!
Try thinking outside the box – the box of costly physical space –  and open a virtual office in New York.  For a monthly cost lower than the cost of a single meal at one of the city's finer restaurants, you can have a virtual office with a prime New York address.  Your virtual office includes live professional receptionists personally answering client calls, dedicated company phone and fax number, voicemail and premium call transferring, shipping and mailing services, all with unlimited flexibility.
An opus virtual office will enable you to wow your customers by projecting a corporate presence on par with the 'Big Boys'.  And in the Big Apple, that's saying a mouthful.  Visit our website at www.opusvirtualoffices.com.