It's no longer enough to run your business according to tradition. In order to keep up-to-date you probably need a virtual office. Will you be watching the Royal Wedding?
When Prince William weds Kate Middleton on April 29, the tradition of centuries will be mingled with the latest in new media trends. This glamorous event will be streamed live on the Internet, will have mobile applications, and the soundtrack of the ceremony will be released on iTunes within hours!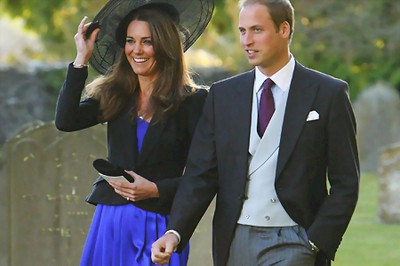 While I'm sure the British may be more wrapped up in the excitement of their future King's nuptials than some Americans are. The wedding of Prince Charles and Diana captured our imagination here in the rebellious colonies too. I wonder if we had virtual offices back in 1981?
Well, you can be sure that this royal wedding, that most traditional of all acts, will be a multimedia, interactive, downloadable extravaganza. Broadcasters from all over the world will pool with the BBC, which will be present in Westminster Abbey. Millions of people will surely be watching. The Royal Family has created its own website, and there are royal wedding Twitter feeds and Facebook pages.
If something as venerable and traditional as a royal wedding had to be updated to meet 2011 demands and needs, so should the way business traditionally has been done. And small business experts have pronounced virtual offices among the top 10 trends of 2011.
A virtual office utilizes the most cutting edge concepts available to small business. It's the perfect alternative to traditional operations for companies who are looking to reduce costs yet retain the professional presence and integrity they require. An Opus Virtual Office offers a prestigious address in a choice location, providing a classy image to clients. Opus VO also provides a corporate phone and fax number, voicemail converting to email, premium call forwarding services, and professional live receptionists handling each customer contact royally.
The wedding of tradition and new ideas comes together regally with the acquisition of a virtual office. The exciting details are available by visiting www.opusvirtualoffices.com.