A business may be really cooking with great success in its current location, but let's face it, many clients like to feel they are dealing with a business that has a local presence near them. There is no reason to fight this bias when it can be used to full advantage. Opening a virtual office is a savvy solution to this problem.
Recently, a construction business in a small city in California read of a building project that was beginning in San Diego. The owners knew this was a juicy opportunity. Getting in the door in such a top location could lead to many more jobs there. The second largest city in California, San Diego has been consistently rated highly by both Forbes and Money magazines as one of the best places to live in the U.S. As well as one of the wealthiest and safest.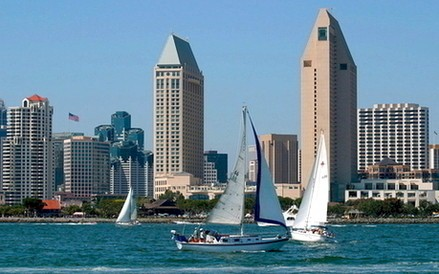 But what if a bid from a distant company wouldn't be taken seriously as a bid from a local firm? That's where the idea of opening a virtual office in San Diego came to the construction business owners and provided what turned out to be a winning solution. And this can apply to any other business too.
Opening a virtual office in San Diego is easy and surprisingly affordable. Wherever home base may be, a branch in a new location instantly makes a business part of the local community. Besides affording an impressive corporate address, an Opus virtual office includes well-trained professional receptionists answering client calls live. Voicemail, voicemail converted to email, premium call forwarding, shipping services, and other valuable tools are also included.
Establishing a virtual office is the perfect solution to becoming a respected local business in San Diego or anywhere! For more information go to our website at www.opusvirtualoffices.com