How many times has MapQuest led you astray? With a virtual office in Denver, MapQuest's headquarters, you won't be making any wrong turns.
The origin of MapQuest was a map-making business started in 1967, but it was in 1996 that Mapquest.com was launched. Now headquartered in Denver, Colorado, a grand party was held on April 25th to celebrate its 15th year as the original online mapping program and to showcase its updated tools and logo.
Funny horror stories almost always accompany MapQuest, Google Maps, or GPS literal directions. To begin with, the first 5 instructions usually direct people how to get out of their own street. Then there are the instances of being directed the wrong way on one-way streets. Or being sent on convoluted routes twice as long as the best routes. As one man put it: " I almost always wind up at my destination – even if I nearly get killed a couple of times in the process." With an Opus Virtual Office, we guarantee safe and timely arrivals. Because you'll never leave home-base!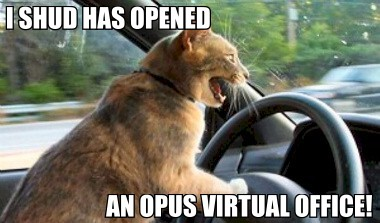 Denver is a great city to consider for your virtual office. The mile-high city is the 24th most populous in the U.S., and is perfectly situated to be a major transportation and telecommunications hub. Comcast, Starz-Encore, DIRECTV, and Dish Network have large operations there. It is also headquarters to Molson Coors Brewing Co., many popular restaurant chains, major sports teams, and it has a low unemployment rate.
Choose a Virtual Office in Denver
Your customers won't get lost on their way to your Opus Virtual Office in Denver. Technology-driven, smooth virtual access is achieved through a corporate address, telephone and fax, and state-of-the-art voicemail and email systems. Professional, live receptionists give them personalized service and lead them right to you, with never a wrong turn.
Head on over to www.opusvirtualoffices.com for the details.