Let's see. If my calculations are right, the virtual office saves you $1821 per month!
Few small businesses are so small they couldn't use a receptionist just to answer phones. And if you're a one man band, lots of time can be wasted on the phone, focusing on one customer, opportunity, or problem to the detriment of all the others being put off. I'd like to show you how an Opus Virtual Office can be the perfect solution.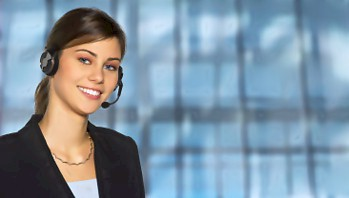 To make the comparison between hiring a receptionist vs. acquiring a virtual office, I chose the city of Atlanta. The ninth largest metropolitan area in the U.S., it boasts the world headquarters of Delta Airlines, AT&T, Home Depot, Turner Broadcasting, UPS, and The Coca Cola Company. Atlanta's International Airport is the busiest in the world. That really fascinated me. And it's a world-class center for tourism, culture, and professional sports. A great city to open a virtual office.
On Craigslist, I searched Atlanta listings for Receptionists needed only to answer phones and take messages. I found that $12 an hour was a frequent offering, not even the highest. You would now have to screen, hire, decide on benefits, train, and hope the individual worked out.
How does that compare to an Opus Virtual Office package? Not even close! In addition to live, trained professional receptionists answering phones personally with a greeting customized to your requirements, your virtual office includes a corporate address, phone and fax number in Atlanta or the city of your choice, shipping services, voicemail converting to email, and premium call forwarding. All for $99 a month!
Forget Craigslist. Well, for hiring a receptionist anyway. Head over to www.opusvirtualoffices.com to get started.