The daily commute to the office can be the most stressful part of a businessperson's day. As well as the biggest waste of time. And the most dangerous. Unless, of course, you're commuting to your virtual office. In that case your daily commute is virtually nonexistent!
I read a sobering article in The Economist about the state of transportation in the U.S. The article focused on infrastructure problems with our highways, rails, and congested airports, but the bottom line was clear. Our daily commutes are stressful, and waste time and money. It takes Americans longer to get to work than citizens of nearly any other industrialized country in the world. What countries were worse? Romania and Hungary! What countries had faster, safer commutes? Just about everyone else.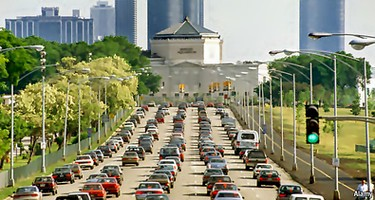 There have always been a lot of great reasons to operate virtual offices. Now eliminate the wasted time and increased gas and transportation costs required to get to a physical office, and virtual offices just become even more appealing.
A virtual office lets you work remotely from one location while gaining an enhanced corporate image with a prestigious address in any of hundreds of available locations. In addition, Opus VO is a proven program offering advanced communications and real, live professional receptionists handling your clients calls personally.
Endless Benefits with a Virtual Office. No Daily Commute Needed
If you work from a home, a virtual office offers all these benefits while your commute is virtually zero.
If you work from a physical office, a virtual office offers you all these benefits allowing you to expand your reach into multiple locations while your commuting time and expense remains fixed.
Don't waste time, money and aggravation with unnecessary commuting. Visit us at www.opusvirtualoffices.com for details. Features of an Opus Virtual Office include a dedicated live receptionist and a professional business address. Learn more about us today!