60 is the new 40, and today's baby boomers feel and think young. Even as downsizing companies increasingly lay off older workers, most boomers wouldn't consider retiring. And with pension funds shrinking, not all can afford to. A second career can be a financial necessity, as well as personally rewarding. Opening a virtual office can make that new career a successful reality.
The choice of what business to pursue is up to the new entrepreneur. Some want to continue careers spent in fields that are immediately suited to personal-sizing; such as outside sales, accounting, consulting, financial services, and many more. Other fledgling boomer entrepreneurs may want to kick up their heels and try something new based on interests and talents. Either way, virtual office packages are there to help insure success.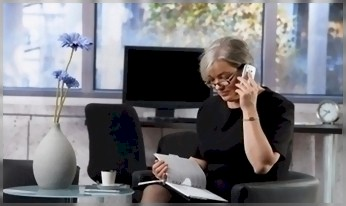 A virtual office will present the business as located at a corporate address in an impressive location with local telephone and fax number. This offers the ability to showcase the business as one of professionalism, size, and substance, and has the added advantage of keeping a residential address and home phone number entirely private.
A virtual office provides entrepreneurs advanced digital communications tools so necessary to be successful today, and also provides live professional receptionists answering calls, freeing the owner up to grow their business and presenting them as directing a staff of employees.
The modern baby boomers operating a business has a wealth of expertise and a lot of vitality left. Like the Energizer Bunny, they just keeps going and going and going.  And an Opus Virtual Office, at only $99 a month, keeps right up with them.