While smaller may be better for some things like portable digital devices, instruments for microsurgery, or nanotechnology, a solo or small business may benefit from appearing larger than it is – as if it has a team of employees and unlimited resources. The perfect solution? Virtual offices, of course.
Clients have a greater comfort level when a business seems substantial. And there are common clues they'll look for in determining who gets their business. Does the business have a solid address in a well-known location? A business card and residential address may not inspire much confidence. It may not be fair, but perception is reality, and the reality is they want to do business with a company they feel is large enough to be around tomorrow and next year. Here's where a virtual office shines. A virtual office provides a prestigious corporate address in any of hundreds of locations, giving your clients peace of mind.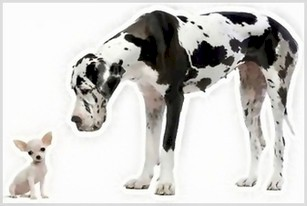 Does the business utilize the latest in digital technology to make communications fast, reliable, and convenient? A phone line with plain vanilla voicemail access and no other features signals a customer that your business may be run on a shoestring; an impression you can't afford to convey. Once again, welcome to the world of virtual offices. A corporate telephone and fax line, voicemail boxes that convert to WAV audio files, and premium call transferring should be part of a good virtual office package.
Perhaps most importantly, customers want to know that that your company is well-staffed with live people they can reach and actually talk to during a wide range of business hours.  Not a problem when you choose to go with a quality virtual office.  Included are live, professional receptionists waiting to answer their calls.
Sometimes we like to think that size doesn't matter.  But when it comes to your company, let's face it – it does.  Check out www.opusvirtualoffices.com for everything you need in a virtual office at a great low price.