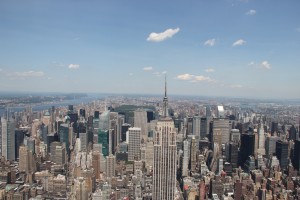 Leading U.S. virtual office company, Opus Virtual Offices has launched another business services package that will continue its success in the virtual office industry. With addresses in some of the most prestigious commercial districts in the U.S., the company is supporting the success of companies in 220 locations. From Alabama and Colorado, to New York, Virginia and Wisconsin.
With the latest promotion, Opus VO is offering huge price cuts on the same world-class business services that allow businesses in every industry handle their operations efficiently without the effort needed to run a physical office. At $99 per month, even the smallest businesses can operate like a big corporation. This is with an impressive address and a receptionist to pick up customer calls during office hours. The staff members at Opus VO are trained to respond to calls using a company's signature message, which establishes a distinctive corporate identity.
The speedy messaging services provided by Opus VO ensure that there will be no lag in your response time. Messages are sent immediately to the relevant person, via pager, telephone. Messages and faxes sent to the business fax number can also be converted into digital format. These are e-mailed directly to the business owner. They can then manage their business from anywhere in the world.
In addition, Opus VO offers clients maximum flexibility so that they can keep up with the changing landscape of their business. Packages can upgrade easily and additional virtual offices can be added in other cities to form a national network. For clients who need additional business services, Opus VO also offers premium options including call forwarding, outgoing call services and meeting room rentals.
Competitive prices draw clients to Opus VO, but what keeps them there is the quality of the company's services. Clients state that the reliability, efficiency and transparency as the main reasons they trust Opus VO with their business. With the newest pricing package, more clients will be able see how Opus VO will change their business.