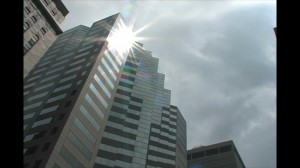 Your business is going well and sales are increasing; in fact you might need some extra employees to handle calls and mail. When your business reaches this stage, there are several important decisions to be made, starting with office space. While a home office may have served you just fine up to this point, you are now trying to work with the big names in your industry. To really establish your company, you will need an office from which to headquarter your operations. But should you buy commercial property or just rent it?
Obviously, buying your own property involves a far greater financial outlay when compared to office space rental, but you get to lock down your office expense at a fixed amount for the duration of your loan. This could be as long as fifteen years, which really helps with budgeting and forecasting. However, you get fewer tax breaks since you can only deduct depreciation over a 39 year lifetime, or just a fraction of the office space rental expense you can deduct from taxes. In return, your company has assets which can appreciate over time, depending on the location and market conditions.
In contrast, renting seems to be a safer option as it involves a much smaller commitment in terms of money and time. You will probably have to pay several months' deposit, and commit to at least a one-year contract, and you can easily move out after the contract expires if you need more or less space. Unfortunately, the short-term commitment also means that the cost of office space rental can increase significantly with each new contract.
Save Money with a Virtual Office
In general, buying is a better alternative for companies with the financial means and stability and for those who plan to stay in the same location. On the other hand, if you don't have large cash reserve and expect changes in size or location, renting your office space is preferable. A virtual office service is another alternative which would involve a much smaller investment and more flexibility.