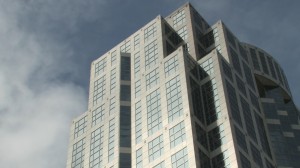 You might be signing an office lease agreement for the first time, but this doesn't mean that you should leave everything up to the landlord or agent. Don't take his or her word that the way things are being handled are "standard procedure".
While most people are scrupulous, some may take advantage of you. Knowing what should be in an office lease agreement will protect you and your business and help build a good relationship between you and your landlord.
Office Lease Agreement that works for you
A commercial lease agreement states the names or company names of the leasor and lease, the office address, term of the lease and what the premises may be used for. For example, can the space be used for production or only to run an office? All the matters related to money should also be in here, in other words, not only the monthly rental but also the deposit amount, rates and taxes, any applicable utilities charges as well as applicable maintenance fees. Matters related to indemnity and insurance will also be stated. Some landlords insert a clause that allows them to adjust for inflation by increasing the rent according to changes in a specific price index.
There should also be items that describe what both the tenant and landlord can expect from each other in terms of taking care of the premises, and any rules about renovations and alterations. Cleaning arrangements should also be included, along with terms about your right to privacy as a tenant, and your landlord's right to access the premises.
Your business needs may change, so there should also be stipulations on termination of the lease, whether you can sublet the premises and any renewal process that you need to know about. Also check whether rules and regulations of tenancy and other special conditions are mentioned in the office lease agreement. This document is a legal contract, so take care and read all the clauses before you sign it.
If you have any additions or suggestions on what should an office lease agreement include please leave us a comment below, we would love to hear from you.