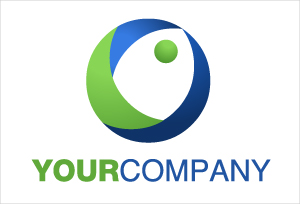 A lot, when it comes to small-business success. Choosing the right business name can make your company the talk of the town. The wrong one can doom it to obscurity and failure. Ideally, your business name should reflect the products, services being provided, the expertise, value and quality of the product or service as well.
Some experts believe that the best business names are abstract, a canvass upon which to create an image, something catchy yet easy to remember. Others think that business names should be informative, reflecting products or services so customers know immediately what your business is. Some believe that business names that come from made-up words are more unique and memorable, others think they're forgettable. In reality, any name can be effective if it's backed by a Marketing Strategy.
Start by deciding what you want your business name to communicate. It should reflect the key elements of your business. If you've developed a niche or of course have a business mission statement this will help you identify the points you want to emphasize in your business name.
It is possible for a name to be too exact. Be careful if you use geographic or generic names. A good example of this common mistake would be "Miami Hard Drives" What will happen if the company wants to expand beyond Miami. Will that name have any benefit for consumers in Georgia or Texas? What if the company expands its services and product line beyond hard drives?
The more your business name communicates to consumers about your business, the less effort you will need to explain it. Home based business owners should give priority to real words or combinations of words. People remember catchy words and phrases they can relate to and understand.
Things to consider for an effective Business name
Here's are some of the things you may want to consider when you are choosing the most appropriate and effective name for your small business. Keep some basic tips in mind:
Consider a business name that reflects your products and services and appeals to you and the kind of customers you are trying to attract.
Consider a business name that may bring up pleasant memories so customers respond to your business on an emotional level.
Think about your products and services and how customers can relate your business to their needs.
Here is an example; the owner of this home based business wants to promote 2 and 3 day package tours to Bimini bay from south Florida. He named his company "Bimini2day" this is not a real word, it is a combination of 3 different words, The business name is meaningful, it's catchy, it reflects the service being offered, its easily remembered and there is a bit of excitement for consumers anticipating travel or just a quick weekend getaway.
When selecting a business name, the easiest rule to follow is the basic. Would you remember the name and be able to identify the products and services if you were not the owner.