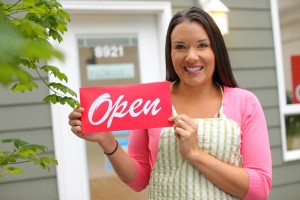 A virtual office representing a home based business is not just an option anymore, its a must.
When the concept of a virtual office was developed it was mainly to give the business owner a "Corporate Image" designed to make a business appear larger than it was. This worked out well for appearance but what about efficiency, as a small home based business owner, I realized just looking big, wasn't enough, I needed to be big. My virtual office service provider has provided me with this. My home based business is internet driven. Most of my clients contact me and communicate through internet resources and telephone, so why a virtual office for me, clients wouldn't know the difference… Yes they would.
A Virtual office builds reputation and confidence
As in any business, the object is to generate revenue. When my contractual agreements are solidified, there is payment due. Payment comes in many forms, checks, credit cards, debit cards and monthly billing statements. Here is the need and must for a virtual office. My virtual office service has provided my small home office with a local business mailing address. I use this address on all of my letter heads, billing statements and advertising media. A client feels much safer mailing a payment to a business address rather than a residence. My virtual office also provides me with a business phone number that is answered by a professional receptionist. Messages are taken and forwarded to me through different options my virtual office service provides. I also have a fax number given to my company. Faxes are received and again forwarded to me through many different options.
A Virtual office, the big business look
The reality is, thanks to my virtual office services, my home based business has the big company look and feel, my clients are comfortable mailing payments, I never miss a call and my clients do not have to leave a message if I am out of the office, they speak to my Virtual office receptionist.
A Virtual office saves your home based business money
Having a virtual office service representing my home based business has saved me the investment of a physical office and all the furnishings. Staff and computers and phone systems just to name a few.
This is why I say "A virtual office is no longer an option for a home based business, it is a must"