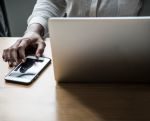 The traditional way of doing business was to establish an enterprise in one area, slowly growing outwards and expanding to an entire region. With the benefits of today's telecommunication and transportation technology, it was easier and less expensive to be focused in areas that were easier to reach and control. These days, however, technology makes it possible to be in one place and conduct business thousands of miles away in multiple locations.
Today businesses and customers are comfortable making deals and orders reaching thousands of dollars without one party ever having met the other. Because of this, savvy business owners know that their business is not limited to the market that is within close vicinity.
Virtual offices are among the business services that have come about thanks to developments in telecommunications as well as a complete revolution in the way we work. With a virtual office, your company can have branches in almost any U.S. city. In other words, your company can sell itself to almost any consumer base without having to relocate.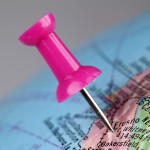 Not only is a virtual office easy to set up and manage, it is extremely affordable, at below $100 a month. With such a low cost, there really is no reason why your company is limited to your local market. For example, your east coast business can have a west coast branch in Los Angeles, San Diego or San Francisco, and inject some freshness into your operations. You can even set up shop in other regions such as the mid-western states, to extend your reach.
A virtual office is more than a way to gain the trust of clients in new locations, it is actually a very convenient way to manage a business without the hassle of leasing and hiring staff. Your company address, telephone number and fax number, will be managed by mailing clerks and receptionists who will sort and handle your mail and forward messages or telephone calls.
Having an office hundreds of miles away is not easy to manage but with a Virtual Office all your energy can be turned to building business in your new location and the possibilities are endless for your company, so think out of the box and get to work on charting new territory for your business.