Top 6 reasons to take on Virtual Office Space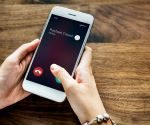 Above all, cost is the number one factor when considering taking on Virtual Office Space. These virtual solutions are basically turn-key as well and offer many advantages for all types of businesses. Whether you're looking to add a presence in an attractive city to gain market share or you're just starting up and want to test the waters, sought to speak, a virtual office will provide you with the quickest solution to do so.
The Top 6 Reasons
1 – Ability to acquire a prestigious business address in a prime location. This will allow for client meetings and deliveries at a location that will display success and all for a fraction of the cost of conventional office space.
2 – No leases, mortgages or rental contacts to worry about. Minimal financial commitment lets you sleep better at night and you only need to use the services and facilities for as long as it makes sense for you and your business. Simple.
3 – Instantly Operational. This allows you as a business ower to focus on the business and let the Virtual Office Company concentrate on taking care of the rest.
4 – Cost effective. Cut overhead cost, utilize a Virtual Secretary to handle calls and when needed. Take the transfer and close the sales remotely.
5 – Most Virtual Office Solution Companies have state of the art virtual software that can handle a multitude of things such as answer calls, take messages and many other tasks that you'd normally page a professional secretary or multiple secretaries to do. If for some reason, the secretary can't make it in, it's now their responsibility to find a replacement. Your business experiences no interruptions.
6 – Access to meeting rooms, conference rooms, presentation theatres as needed. This is key. Sharing the cost with other Virtual Office Clients minimizes the out of pocket for you and your business.
For more information, take a look at the services that Opus Virtual Offices provides.