Many professions are turning to virtual business models with the explosion of virtual offices. One industry to benefit from this is attorneys. Gone are the days of traditional brick-and-mortar law firms, with stuffy conference rooms and long hours poring over case law. The appeal of flexibility is the driving force behind the move to virtual law offices.  
The rewards of a virtual law practice are plentiful. Since a physical office is unnecessary, lawyers can save travel time, lower overhead costs, and work more efficiently. As a bonus, they can travel between clients, meeting rooms, notaries, and courtrooms. The one caveat? How to handle client privilege and law firm security while working in a virtual world.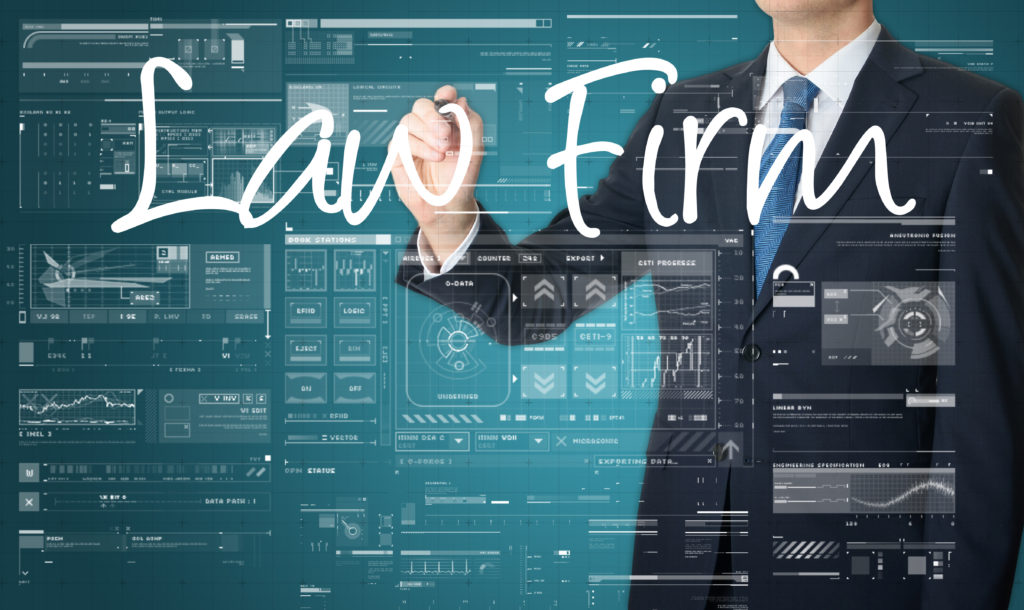 What is a virtual attorney?
A virtual lawyer can be a sole practitioner or work remotely for a larger brick-and-mortar firm. One thing they need is a secure portal to satisfy the E-Lawyering Task Force, a new branch of the American Bar Association that regulates the legal issues of virtual firms. Virtual lawyering is not the same as being an attorney who works remotely every now and then. The defining difference is how the firm or solo practitioner connects with clients online. Under the ABA E- Lawyering Task Force, a virtual law firm must use a secure client portal attached to the firm's website. The portal must be encrypted, and each client must have a unique username and password. This allows for privilege and confidentiality when exchanging data and document sharing.  
The number of virtual attorneys is growing, according to the ABA. The reasons are a combination of positive benefits such as: 
Mobility: When you run a virtual law firm, you can work remotely from anywhere across the globe, regardless of where you are licensed. This gives you the flexibility to blend your work life and your personal life, making your firm more efficient. You do not need to be at your desk to draft a brief or motion. And with so many courthouses allowing for electronic filings, this is the natural step for lawyers.
Flexibility: as a virtual lawyer, you don't need to adhere to the traditional nine to five office hours. You get to work when you want and where your services are required. This type of structure allows for a positive work-life balance for working moms and dads with young children or elderly parents who need their assistance and attention. 
Reduction of Overhead Expenses: as a solo practitioner or law firm, a virtual model significantly cuts costs while allowing your reach to be global. Virtual law firms don't need to lease an ample impressive physical space. With virtual offices, you can have the most prestigious address in the most exclusive neighborhoods on your letterhead and website. What's more, many virtual offices have meeting rooms available for an hourly rate where you can conduct client intake, collaborative work, negotiations, and more. All other necessary services for a successful legal practice can be used per diem, such as process servers, traveling paralegals, and support staff.  
Environmentally Friendly: This is a bonus for any environmentally friendly practice. A virtual practice dramatically reduces your carbon footprint. There is no more driving to and from the office, and with all documentation done electronically, there is less paper usage.  
Expand your firm's reach: as a virtual law firm, you can hire freelance independent attorneys from every state, and with a virtual office, you can have a business address within each jurisdiction, creating a firm with the ability to practice and represent clients wherever they are. This kind of expansive reach is a more manageable feat for virtual firms where there are fewer expenses. 
Accessibility: You've become more available to your clients by going virtual. Not everyone can hold in-person 2 p.m. meetings, but most people can accommodate a zoom meeting or teleconferencing sessions. This gives your clients more flexibility, which may be the tipping point for why they hire your firm. A second benefit is that virtual meetings can be frequent and short in duration, fostering better attorney-client communication. 
How To Create A Virtual Law Firm:
Many attorneys are switching their business models with all the advantages of being a virtual lawyer. But it takes more than just WIFI to set up a professional virtual firm. You need to educate yourself on the ABA rules and regulations, have a concrete plan, and implement it accordingly.  
Know the rules and regulations that bind a virtual attorney. Before you venture into these new waters, you need to make sure you follow ABA Rules. For example, certain states require attorneys to have a physical office presence. This is a straightforward mandate to fill with a virtual office. Virtual offices give you a physical address to satisfy your state statute. Note that client confidentiality is still a key component for virtual attorneys. As a virtual lawyer, you will typically have more correspondence that occurs over the internet. Your firm must keep all communication channels secure and encrypted.  
Here are tips to help with the transition from physical practice to virtual.
Don't feel pressured to go virtual overnight. Create a plan that you can follow and give yourself milestone deadlines.
Start with a hybrid model. This will allow everyone to adjust and develop new habits and structures. For example, begin with two days virtual and three in the office. Play with the ratio as time goes on.
Create processes for work product that's traditionally been done in the office. Look for opportunities to transition all your tasks and workload to virtual. For example, download a filing app on your laptop and switch from scanning documents in the office to uploading them to your laptop with your phone.
Automate as much as possible. You can streamline almost everything with the proper software applications to make your workload as a virtual attorney easier. There are many calendar sharing apps, time management apps, and more to keep you and your team on task and ensure steady workflow. Look at the options and choose the ones that best fit your needs. Make sure any software that you use is secure and encrypted.
The next step is creating a way to service clients as a virtual practice. Being virtual allows you to help more people in the way they need, creating a better client experience. According to the ABA, a client portal, at the minimum, must have a unique login for each client. It must be secure, encrypted, and protected. There are many platforms created for virtual law practices. Look at your options before making your decision. A secure online portal is a win for both lawyers and clients. Clients can access their portal 24/7 easing the anxiety that comes with legal matters and reducing overall communication because all case updates are visible for them to see on-demand.
Becoming a virtual lawyer is a benefit for both client and attorney. Working remotely is a possibility for every type of legal practice. Secure-based encrypted technology allows for working remotely, as does the ABA's expanding its idea of what a virtual law practice should look like.  
Being a virtual lawyer will look different for each attorney in every jurisdiction. One thing that makes it all possible is virtual offices. Virtual offices provide a physical address, live reception service, mail services, and the availability of meeting rooms. This can allow firms to expand their practice jurisdiction effortlessly. With the proper planning and strategy, many firms can evolve into virtual law firms and benefit from increased flexibility, better client experience, and a better work-life balance.
At Opus Virtual Offices, we offer virtual offices throughout the U.S. and Canada. We have a full suite of services that can help you transition to a virtual law firm with ease. A virtual law firm can help you grow your business breadth, maintain flexibility, and experience less overhead. Call Opus VO and step into a virtual world to create the law firm you envisioned.