Fondly known as the Windy City, Chicago is famous for its deep-dish pizza, Maxwell Street Polish Sausage, jazz music, and Al Capone. All that and the Chicago Bears have put this City on the map! Although two significant manufacturers announced they are leaving the Windy City last week (Boeing & Caterpillar), all is not lost. Kellogg's, the manufacturer of household snacks such as Pringles, Cheez-It's, Pop-Tarts, and more, is moving in. When you move your business to Chicago, you'll be in good company!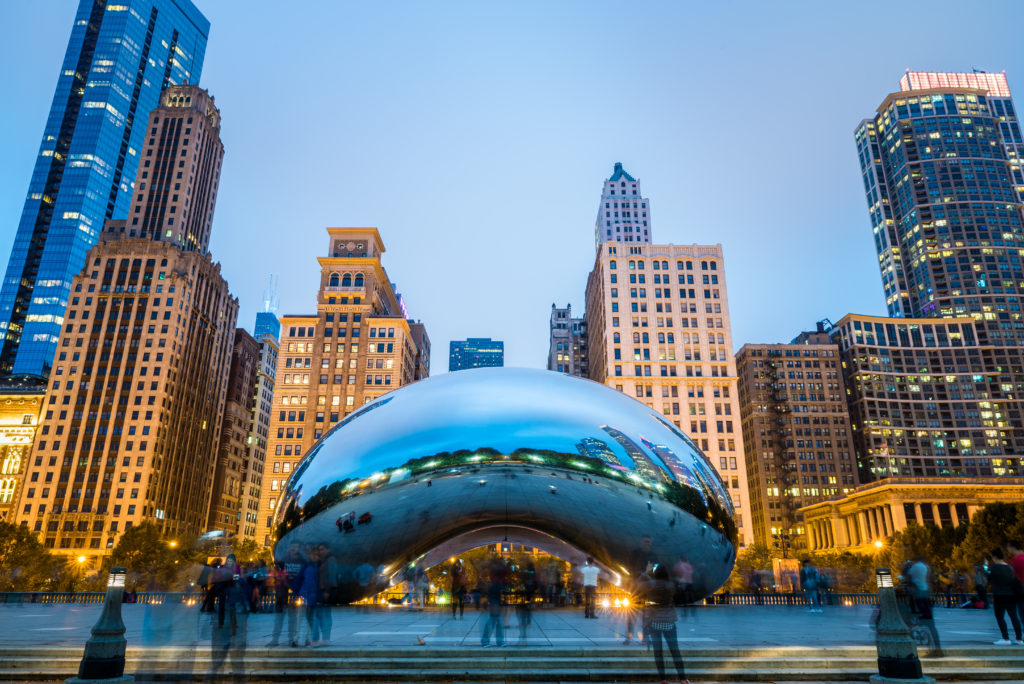 Chicago is quickly becoming the next hot spot for small businesses. With a diverse population and a history of being home to many large manufacturing companies, Chicago has made strides to help small businesses succeed. The Illinois suburbs have been a favorite of big companies for decades. Recently, however, Chicago has been exploding with growing businesses. Companies are no longer waiting for the right employees to come to them; instead, large companies are relocating to become accessible to their desired employees. Large corporations, such as Mcdonald's, have moved to the heart of Chicago, with Kraft Heinz and Motorola quickly following suit.
Technology & Millennials Abound in the City
Chicago is full of tech-savvy millennials, and corporate leaders seek to fill their top ranks with exceptional talent. People under 35 with IT expertise are drawn to the opportunities and attractions available in Chicago. Tech professionals, like the ones who built up e-Commerce industries, prefer the variety of endless possibilities in the City of Chicago, from dining choices to entertainment options.  
When jobs are posted in the downtown hub, human resource departments are flooded with more applicants than they have positions to fill. Despite this overflow of the labor pool, Chicago continues to attract companies and a highly qualified workforce. Companies have taken note of the 140,000 college graduates coming out of the local Chicago college scene every year.
Chicago Amenities
Many companies seeking millennial workers are relocating to bustling cities to attract the right talent. Millennials, avid users of public transportation, are in luck, as Chicago is home to the L, the elevated public transit system. Additionally, the Fulton Market in downtown Chicago is bustling with brand-new apartments and some of the finest restaurants in the City. With its burgeoning business district, the Chicago Loop is also attractive to Generation Y talent.
The Chicago O'Hare airport is another reason Chicago is famous. An airport that put Chicago on the map during the jet age was the world's busiest airport from 1963-1998. As of 2022, it is still among the top 5 busiest airports worldwide for passenger counts, serving over 54 million passengers (about twice the population of Texas) a year.   
Digital Operations Access
Businesses thrive on instant access to the digital hubs of other companies. For example, McDonald's shifted its digital operations to Chicago near Yelp and eBay's digital base. The impetus for this move was that young tech professionals like to mingle with other similar creatives. Companies with hubs in the City offer immeasurable amounts of opportunity and provide an environment for valuable interactions amongst like-minded professionals, allowing creativity to flow and flourish.
Opus Virtual Offices
The appeal of Chicago is easy to see. With access to a large volume of a tech-savvy workforce, home to the Chicago Bears, the ease of public transportation, and a large number of companies moving to the City, it's no wonder Chicago is becoming a hotspot for businesses. If opening a brick-and-mortar business in Chicago is not an option for your company, you can be part of the Chicago business scene with a virtual office. An Opus Virtual Office can provide your company with a prestigious business address in the heart of downtown Chicago at 122 South Michigan Avenue, Chicago, Illinois, 60603.
All Opus Virtual Offices offer inbound/outbound call transfer, live reception, and meeting rooms. With twelve Illinois locations, you can choose the City that best serves your purpose. As a Chicago Virtual Opus client, you'll have a virtual office in a premium location. That means you'll have access to our full suite of virtual services. Join Opus Virtual Offices and expand your business with a Chicago virtual office today!