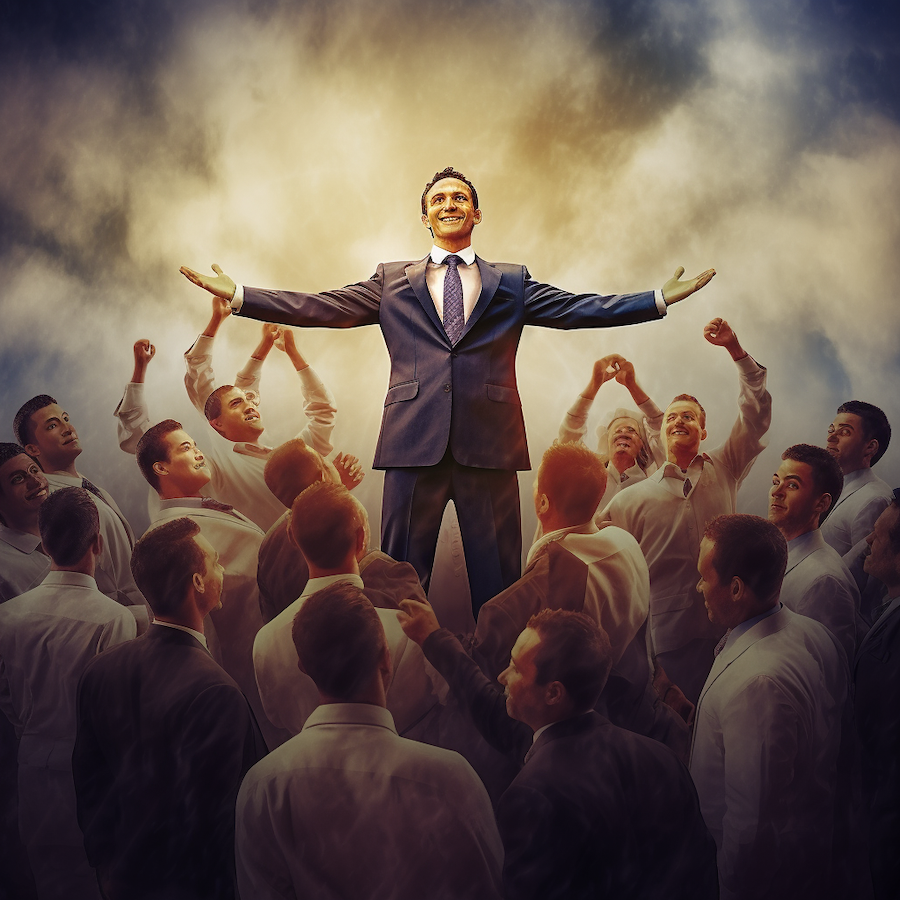 The world of work has undergone a seismic shift, what was once the daily routine of commuting to a traditional office has now evolved into a dynamic hybrid environment. Some team members find themselves meeting in person less frequently, while others split their workweek between the office and the comfort of their home office. This transformation presents both challenges and opportunities for business leaders, sparking a multitude of questions about productivity, career trajectories, job satisfaction, and work-life equilibrium. To learn how to lead a hybrid team read on…
In this ever-evolving landscape, a beacon of guidance emerges from the pages of "Thrive With a Hybrid Workplace," a thought-provoking book authored by Felice Ekelman and Julie Kantor. Drawing upon their wealth of experience in executive coaching, psychology, and business employment law, the authors provide invaluable insights garnered from working with real companies during their transitions to hybrid work models, they talk about 7 specific techniques to lead a hybrid team.
Their perspective, especially their emphasis on becoming an inspirational leader and fostering interpersonal connections among team members, resonates strongly. Let's delve into their seven recommendations for successfully navigating this new paradigm while adding our own insights to the mix.
1. Cultivating a Consistent Culture
Bridging the gap between on-site and remote workers starts with defining and sharing your company's core values and mission. This extends to embracing individual values within the broader framework. By empowering both local and remote employees to make impactful decisions and meet deliverables on their own, you cultivate a learning environment that prioritizes work-life balance for all team members.
An engaging office culture can significantly boost productivity and personal satisfaction. For example, Google's renowned company culture underscores how focusing on shared values can yield exceptional results.
2. Guiding Change for All
Change, as we know, is never easy. To ensure a smooth transition for both local and remote team members, provide a universally applicable change process. Avoid micromanagement and excessive compensation. Clearly define roles and responsibilities while minimizing unnecessary meetings. Gradually implement the hybrid approach one step at a time to foster a sense of inclusion and collaboration.
Attempting change without an inclusive process often leads to failure. According to Harvard Business School professor John Kotter, a mere 30% of change programs succeed. Let your transformation be part of the successful minority by involving everyone in the journey.
3. Forging Strong Connections
In hybrid work environments, it's crucial for leaders to establish regular office hours and conduct both virtual and physical walkarounds. Facilitate the creation of team rituals and encourage networking to strengthen connections. Mentorship programs and team-building activities, whether in-person or virtual, foster camaraderie and collaboration.
Use the same techniques that solidify connections with remote clients to cultivate relationships within hybrid internal teams. As you refine your approach over time, you'll build enduring win-win relationships.
4. Communication as a Cornerstone
Consistent communication is the bedrock of trust between leaders and team members, especially in a hybrid setting. Your team can't read your mind, especially when they alternate between physical and remote work. Anticipate time zone differences and plan communication accordingly.
5. Enabling Seamless Collaboration
Effective collaboration in a hybrid environment requires redefining and standardizing modes of interaction. Utilize shared-document platforms, in-house messaging systems, and online whiteboards to encourage information sharing and reduce miscommunication. Thoughtfully schedule video meetings to maximize productivity.
6. Prioritizing Compassion
Demonstrating empathy towards team members is crucial. Listening actively, acknowledging concerns, and inquiring without judgment go a long way in showing you care. Respond to mistakes with grace and support individuals struggling with physical or mental burnout.
7. Elevating with Coaching
Every team member seeks growth and views their job as a platform for development, whether in a local or remote capacity. Offer accessibility for planned and spontaneous interactions, guide goal setting, and provide the necessary resources and training opportunities.
Engaged employees are the foundation of success, but they're not the only ingredient. To thrive in today's competitive and ever-changing landscape, becoming an employer of choice, strategic hiring, talent retention, and optimized productivity are essential. Embrace this change today, recognizing that adaptation is key and the future of work is already here.
Opus Virtual Offices
As a business-to-business provider of virtual office space and administrative assistance, an Opus Virtual Office is a great way to grow your business and lead a hybrid team. With a virtual office, you get the best of a hybrid work setup. There is always someone there to greet clients, answer client calls and receive all your mail. We also offer client meeting rooms for collaborative in-office days. Become the leader you were meant to be, and create the perfect hybrid work setup with a virtual office!
Posted on October 11, 2023 by Melanie Rauch