One of th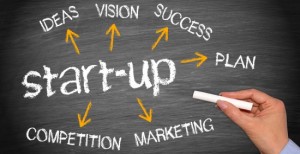 e biggest hurdles for most start-ups is having enough capital to keep the business running. Starting a business is expensive; office equipment, enough resources to support taking on or landing additional clients, marketing material to get better exposure, and the list goes on.  Below are some methods that may be of some help when considering how to fund you next move.
Self-funding – When possible, this is the ideal method to fund your business. Most importantly, it doesn't require you to give up any control in your company.
Friends and Family – If possible, tap into your inner circle before considering speaking with an investor. If you can land a no interest loan from your uncle,  then go for it. Of course there's always the chance of your relationship becoming a bit uncomfortable.
Small Business Grant – Tough to land but always worth a shot. Securing these types of funds can often be quite intense and require a lot of effort.
Lines of Credit – Not exactly easy to achieve for a young company but give it a shot. One thing to keep in mind is that Commercial banks are often reluctant to lend to start-ups unless personal collateral is at risk. I personally wouldn't recommend putting your house on the line, but it's always an option.
Continue reading "Sources for Start-Up Funding"