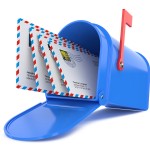 Here at Opus Virtual Office we understand the needs and concerns of home based business owner's, small start-up businesses and the established companies looking to expand or set up satellite offices. We provide more than just a professional image. Understanding what a virtual office is and how it can be a necessity to the Home based business owner wanting to develop a professional image, the budget conscious start-up business owners looking for ways to save capital on expected start up costs and the established businesses looking to expand their territory into new markets.
Business Mailing Address, just one of our business solution services
Let's look at just one of the features our services offer. Opus Virtual Offices provides a prime business mailing addresses, this gives the home based business owner the appearance of having a prime office location. Home based business owners now have the opportunity to build and maintain the professional image they are looking for with a professional business address at very affordable rates. Eventually a home based business owner may like to have permanent office space, but, they may not be able to find and afford office space in the prestigious locations that Opus Virtual Offices can provide at a minimal investment.
With our Virtual Offices Program a budget conscious start-up business gets an instant professional image, working capital is always a concern, we all know how tight a budget can be for a start-up business, finding an office location in a prestigious location at a reasonable cost could be impossible, then there's the investment of committing to a long term lease, furnishing the office, cash lay-out for utilities, internet and phone service providers this can take a huge chunk out of the working capital.
Opus Virtual Offices gives you the options you need to get your start-up business off the ground while maintaining your initial cash flow and presenting your business as established in a professional business setting.
Our Virtual Offices Program also gives small businesses looking to expand into new territories the opportunity to do so without committing to a long term lease in an unproven area. Opus Virtual Offices has locations throughout the United States, this gives your business the opportunity to expand to targeted territories while maintaining a professional well established image. As a business owner, you get to "test the waters" before making a premature commitment on a long term lease and the expenses associated with opening a "satellite office".
To learn more about our Virtual Office Services and how it can benefit your business click on the link below.