What is a virtual medical office? It's a medical office that runs and operates entirely in a virtual world. Find out how medical professionals are running full practices with the help of technology and a virtual office!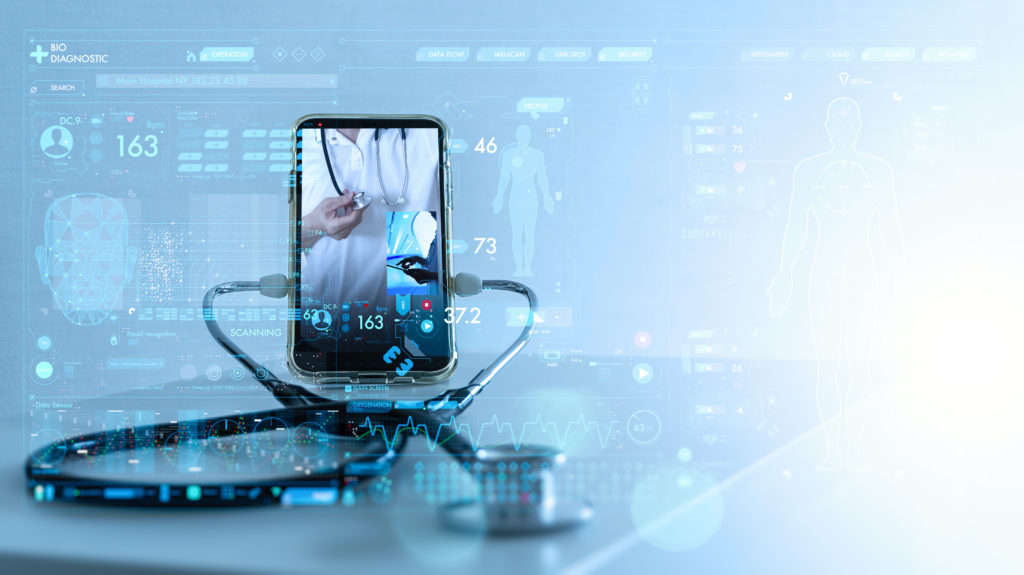 Why medical offices went virtual:
The medical profession has done a complete 180 since COVID 19. Gone are long days in the office, waiting rooms full of patients, and fully staffed facilities. With a virtual office and a telehealth app, the expense of your medical practice overhead has dropped to affordable and convenient.
According to the U.S. Department of Health and Human Services, telehealth visits have increased by as much as 80% in densely populated cities over the past few years. These numbers translate into almost 2.7 million people that remained in the comfort of their homes for their doctor appointments. In comparison, medicare found telehealth utilization increased by 63% between 2019 & 2020, with no signs of slowing down any time soon. These numbers prove that virtual medical offices are here to stay and are not just a passing trend.
Which specialties benefit the most?
As technology advances, the demand and ease of telehealth as a medical model will only increase as time goes on. Combining the benefits of a virtual office and an easy-to-use app pushed the mental health sector to the forefront of remote healthcare. Patients can now see their psychologist or therapist from the comfort of their home, giving them no reason to miss appointments. Simultaneously, mental health professionals can maintain a professional appearance for their practice through a virtual office, which provides all the amenities of a physical office without any overhead costs.
Right now, the largest sector to operate out of virtual medical offices is the mental health sector. While that number is growing by leaps and bounds, other niche medical services are realizing they can maintain or even grow their practice with a virtual medical office. Another specialty in the medical field that is reaping the benefits of a virtual office is concierge medicine. Think of this model as the ultimate version of medical attention on demand, where your doctor travels to you when necessary. A virtual medical office goes hand in hand with concierge medicine due to the flexibility a virtual office can provide.
What does the future hold?
As we enter our new normal, the need for virtual offices is only growing sector by sector. If you're a medical professional who wants to serve your patients while maintaining a flexible practice, consider using a virtual office.
Let Opus Virtual Offices be a part of your business as you transition to a virtual office model. At Opus VO, we offer virtual offices across the United States and Canada. Each office includes live reception, inbound and outbound call transfer, meeting rooms when you need them, and more.