You've worked hard on your business plan and have investors in place to back up your innovative ideas, the next step is deciding on your business entity. How will you hold title for your new venture? You want to choose the structure that gives you the most tax benefits while still offering the most protection from creditors. Do you incorporate? And if yes, which corporate identity best meets your needs?
Of all the choices of ownership, (S corp., C corp., LLC, or sole proprietorship) the one that combines the best parts of every option is an LLC, a limited liability company. LLCs are a hybrid entity, a cross between a corporation and a general partnership. Since their creation, they have become the number one choice for millions of Americans across every industry.
While you can form an LLC in every state within the U.S., many entrepreneurs choose to create an LLC in the state of Delaware, without regard to their state of operation. The reason Delaware is the number 1 rated state for incorporation is multitudinous. Read along and discover the many benefits that registering your business entity in Delaware has to offer!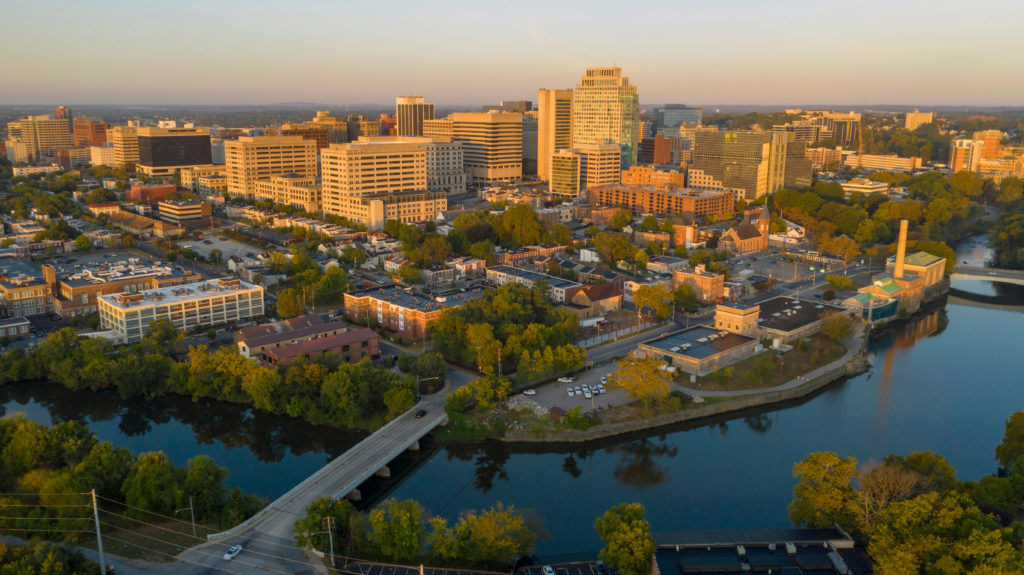 Customized LLC Business Structure & Rules:
When you open an LLC in Delaware, as the creator you can customize your LLC Operating Agreement, under the Delaware Freedom of Contract. This gives the drafter a tremendous amount of flexibility in defining the rights and responsibilities of the members of the LLC. What this means is the LLC agreement allows you to define the relationship amongst the members as you deem best for your new business. Once created and signed by all members the agreement stays in force until it expires, or an amendment is filed.
Extensive Asset Protection:
A benefit of incorporating in Delaware is that the state of Delaware offers the highest personal protection against creditors. What this means is that if a member of the LLC has a judgment against them, the creditor cannot, under any circumstances, attach LLC assets to satisfy the judgment. This type of extensive protection is one of the main reasons that businesses choose to incorporate in the state of Delaware.
Statutory Limitations on the Personal Liability of LCC Members:
Delaware protects the members of LLC's personal assets and real property from being seized or attached in a lawsuit. Even if the LLC closes its doors with a line of creditors standing outside awaiting payment. This protection caps the amount an LLC member can lose if the LCC fails at the amount they personally invested in the LLC.
Tax Benefits:
Delaware costs are quite reasonable compared to the national average. The reason is that you have the option to choose the best corporate entity for your business needs. You can choose to create an S Corp, C Corp, sole proprietorship, or multi-member LLC. This is what makes Delaware so attractive to businesses across the country. Another benefit is there is no state income tax for Delaware corporations that don't conduct business within the state, there is no inheritance tax on stock held by non-Delaware residents, and there is no sales tax on intangible personal property such as royalties, and shares of stock held by non-resident aliens are not subject to Delaware taxes either.
Easy Start-Up with Minimum Requirements:
The state of Delaware doesn't demand a lot of information be included in the articles of incorporation. As a matter of fact, the requested information is quite basic and only requires a small filing fee. There are no mandatory meetings or voter requirements necessary.
Low Annual Corporate Fees:
Delaware Corporation fees are minimal compared to other states' fees across the U.S. In Delaware, there is a mandatory $300 annual fee that must be filed with the Secretary of State. This is in addition to the Registered Agent Fee that must be paid annually, as every LLC is required by law to have a registered agent who can accept service of process.  
Privacy Protection:
An advantage of a Delaware corporation is that as the owner, your privacy is protected. Delaware does not disclose the personal information of the members or owners of the LLC or other business entity. This is a unique feature of incorporating in Delaware and why so many businesses choose to do so. The only public information (name & address) is that of the registered agent.
Delaware Court of Chancery; The Corporations Court:
The Delaware Court of Chancery is the oldest business court in America. Judges sit in deliberation as opposed to juries as is common practice in civil courts across the country. The Court of Chancery has the most advanced and up-to-date case law, which is used to make legal determinations, without having to step foot into a courtroom. This lowers liability and litigation costs for registered Delaware corporations and other business entities.  
Virtual offices make it easy for any business nationwide to reap the benefits of creating a Delaware corporation. Virtual offices provide you with a mailing address for your business that satisfies the state statute for your registered agent. In addition, most virtual offices have a suite of services that can help your business run smoothly such as mail forwarding, inbound and outbound call transfer, and meeting rooms when needed.
Did you know that 65% of all Fortune 500 companies and more than 50% of all U.S. publicly traded companies are incorporated in the state of Delaware, with more startups incorporated in Delaware daily? Take advantage of the many benefits that Delaware has to offer when you're ready to start your new business venture. Join the ranks of the most powerful and well-known corporations in the country.
Opus Virtual Offices can provide you with a business presence in Delaware. With Opus VO you will receive a Willmington Delaware business address for your entity that can be used on your website, letterhead, mailing address and Articles of Incorporation & other legal documents. In addition, you will also receive a full suite of services including live reception, call transferring, digital mail sort, and the use of meeting rooms. When you're ready to establish a business presence in Delaware, think of Opus VO!