Everyone knows about the allure of a successful business in New York. As a matter of fact, it was Frank Sinatra that said, "If you can make it there, you can make it anywhere." Of late, other cities are stealing the limelight. One such city is Atlanta, Georgia. Founded in 1837, Atlanta, Ga., is a city steeped in history and creativity. The reason Atlanta is slowly becoming a hotspot for entrepreneurs and startups in 2022? The lower cost of living, convenient transportation, tech hubs, and diverse talent pool it has to offer.
In fact, between 2000-2006, Atlanta's population grew by 20.5%, making it the fastest growing urban area at the time. Atlanta also boasts a diverse population, and although it is not considered a big city, it gives off big-city vibes. The culture of Atlanta makes it attractive to talent from all around the globe, where entrepreneurs have the opportunity to climb the ranks quickly, giving Atlanta the title of one of the top places nationwide to start a new business.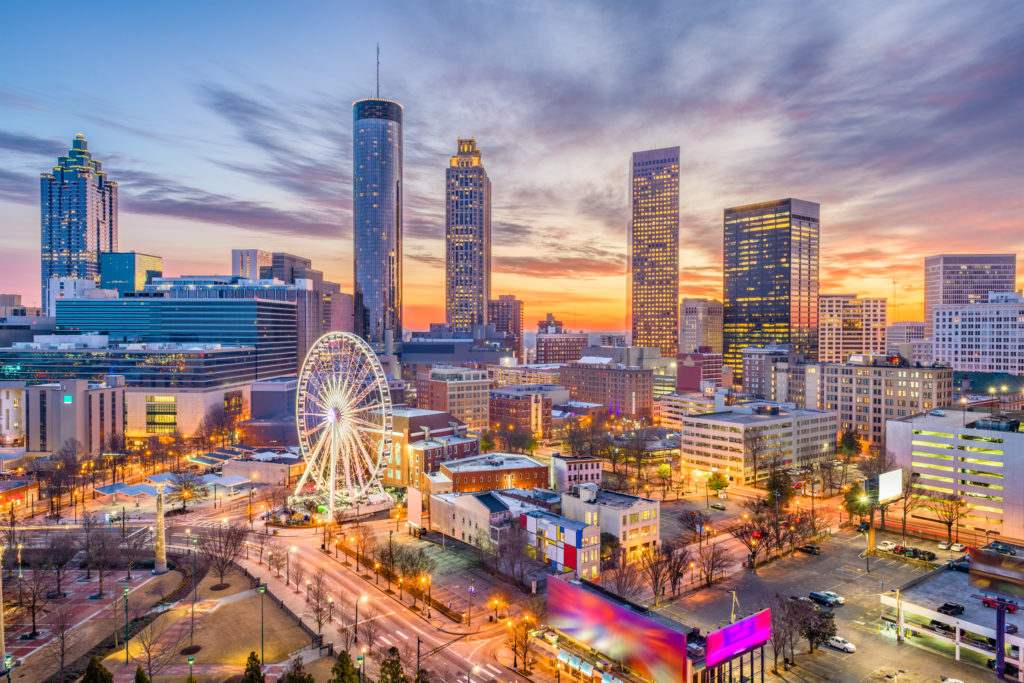 What makes Atlanta an attractive place to live?
The Low Cost of Living:
Atlanta offers a lower cost of living compared to other popular metropolitan cities nationwide. This is important for new businesses and startups that tend to have limited funds. You don't need to earn the same wage you would in NY to live a NY lifestyle in Atlanta. As more companies rely on technology to grow their business, it doesn't matter where you're headquartered, as long as you can access the necessary resources you would typically have access to in larger cities.
Convenient Travel Infrastructure:
Atlanta is home to Hartsfield-Jackson International Airport, the world's busiest airport. This makes business travel easy and affordable when you live in Atlanta. You can meet with global clients and import/export merchandise with ease in and out of the city. In addition, the Atlanta bus and railway system, MARTA, is very attractive to the tech industry. Many have dubbed the railway the secret weapon of success for tech firms located in Atlanta.
Tech Industry:
Since 2012 when the Atlanta Tech Village opened its doors, the city has been booming. Georgia is home to over 13,000 tech companies, including AT&T Mobile and CNN headquarters. The Atlanta Tech Village is a tech startup hub that allows the free exchange of ideas and conversations surrounding the opening, growing and expansion of tech businesses.
Diverse Talent:
Atlanta is home to the most advanced universities with tech and bioscience degree programs, such as Georgia Tech, Emory University, and Georgia State University. In fact, Georgia Tech is home to the Advanced Technology Development Center, one of the first startup accelerator programs responsible for the launch of more than 130 companies worldwide.
Atlanta Virtual Office
The appeal of Atlanta is obvious. The attraction of southern charm and all year-round pleasant weather, in addition to the above-mentioned factors, combine to make Atlanta the prime place for you to start your next business. However, having a brick-and-mortar location in Georgia is not an option for many companies. That's when you can rely on Opus Virtual Offices. Opus VO has nineteen Georgia locations, including a prestigious location on Peachtree Road. Located in the heart of Atlanta, our Peachtree Rd, virtual office offers you a prestigious Atlanta, Ga address for all your business needs.
Every Opus Virtual Office offers inbound/outbound call transfer, live reception, and meeting rooms. You'll be an Opus VO premium location client with an Atlanta virtual office. That means you'll have access to our full suite of virtual services. Join Opus Virtual Offices and expand your business with a virtual office Atlanta today!