With the rise of freelancing websites like Upwork and Fiverr, it's no wonder that the demand for virtual offices has grown exponentially. Most freelancers are creatives that tend to work in the service industry, making them the ideal candidates for virtual office solutions. Virtual offices give them the flexibility they need to work in the field where their clients need and expect them to be while maintaining a professional image with an official business address, live receptionist, and more.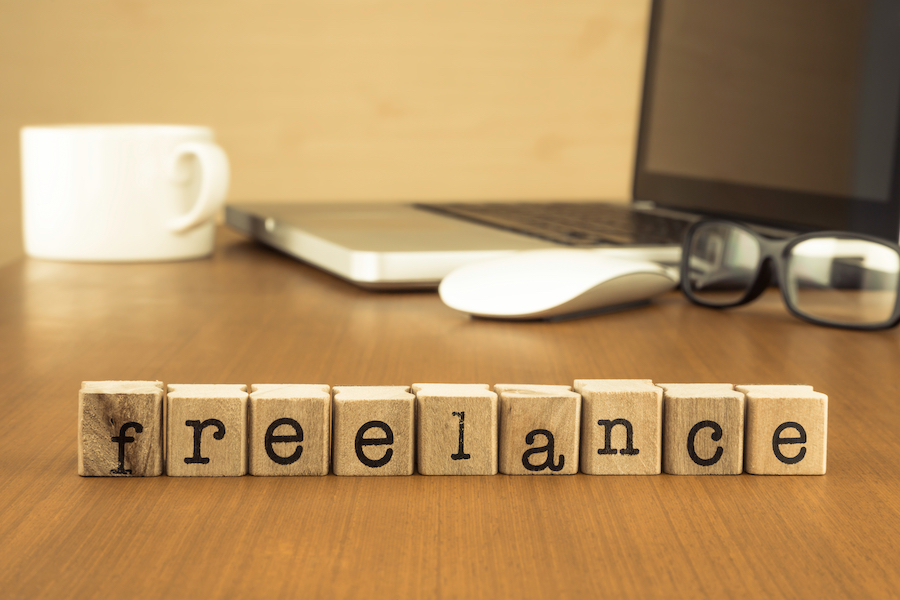 To understand why freelancing and virtual offices fit together like hand and glove, we need to have a clear understanding of a virtual office. Many tend to confuse the services of virtual offices with co-working spaces which they are not. In its simplest terms, a virtual office is a space, oftentimes in an upscale office building, that gives your company an official business mailing address. This enhances a freelancers' credibility and protects their privacy. With a virtual office, a freelancer can claim a business address for their brand in a luxury building in a completely different city or state from where they are located.
With a virtual office, they have a business address that can be used on a website, business cards, all legal documents, and marketing materials. Most virtual offices also come with meeting rooms, so when a freelancer needs to meet with clients for onboarding or presentations, they have a professional space to do so. This is an added benefit to the standard services such as live receptionist, inbound/outbound call transfer, digital mail sorting, and more. In essence, a virtual office provides a freelancer with the credibility and professionalism of a physical office at a fraction of the cost.
5 Ways Freelancers Benefit from Virtual Offices
Enhanced Credibility:
The lifestyle of a freelancer comes with a lot of perks. The freedom to choose when and where you work is one of them. Most of the time, you can work on the fly from a local coffee shop, your bedroom, or an exotic location. As long as you have wifi, your cell phone, and a laptop, you have all you need. The only thing missing is a formal corporate business mailing address.
A corporate mailing address adds an air of professionalism and credibility to your brand or company. Something that simple can be why you close a six-figure contract versus your competitor. Your clients will see that you believe in what you're selling because you've invested in yourself and your company.
The easiest way to create that professionalism is by having a virtual office. It will give your business a sense of legitimacy, so your clients feel secure doing business with you.
Professional Appearance:
Chances are, your industry is overflowing with competition. Do a quick query on Fiverr, and you will produce a long list of competitors in your niche. Aside from your experience and education, what else can you do to stand apart from your competition?
With a virtual office, you can create the appearance of a legitimate long-running, successful business. A dedicated office will make you appear more stable and successful than your freelancing counterparts. It gives the impression that you've become established in your field and graduated off your living room couch to a more professional setting.
When you have an Opus Virtual Office, you never have to answer your own phone line. A live receptionist will answer your business calls in your company name, take messages and transfer calls as requested. This will give the impression that you have employees working for you, again creating the impression that your business is thriving and staffed, even when you are a one-man show.
Privacy Protection:
As a seasoned freelancer, I'm sure you've run into clients who've overstepped their bounds and feel they have the right to reach you all day and night. How willing are you to give your home address as your business address? Protect your peace of mind. With a virtual office, you keep your home address private. Your virtual office address is your business address and professional mailing address.
One of the benefits of freelancing is not having to stay in one place. With a virtual office, you no longer need to be concerned about who will take care of your mail when you travel. When you have an Opus Virtual Office, your mail will be held for you. If you opt into the digital mail sort feature, you may have your mail sorted, scanned, or shredded at your request, so you never need to guess what's in your physical inbox again.
Impressive High-End Location:
As a freelancer, finding that quiet space to hold meetings with clients when you need to close deals or hold presentations can be challenging. When you have a virtual office, you have meeting rooms across the country at your disposal. This lets you take on clients from everywhere, which means your freelancing business knows no bounds. Your brand has the potential to grow as far and wide as you desire. The choice is yours. Your potential and growth are limitless.
Low Cost:
At Opus Virtual Offices, we are known for our stellar service with no hidden fees. Every virtual office has a live receptionist who answers your business calls in your company name. A unique touch over our competitors. We offer inbound/outbound call transfer, digital mail sorting in many locations, meeting rooms, and much more.
As a freelancer, you must focus on your clients and find creative ways to generate new revenue. You don't have time to handle the administrative end of your business, nor do you want to. Let Opus VO handle the business end so you can keep your creativity flowing and your business thriving.
Opus Virtual Offices offers professional state-of-the-art conference rooms for a flat hourly rate. Unlike many other virtual office providers, there is no fine print with hidden charges or service limitations. Leave the costs associated with a traditional office lease behind and concentrate on running your business the way you dreamed. With Opus VO in your corner, there's nothing stopping you from turning your dreams into your reality.