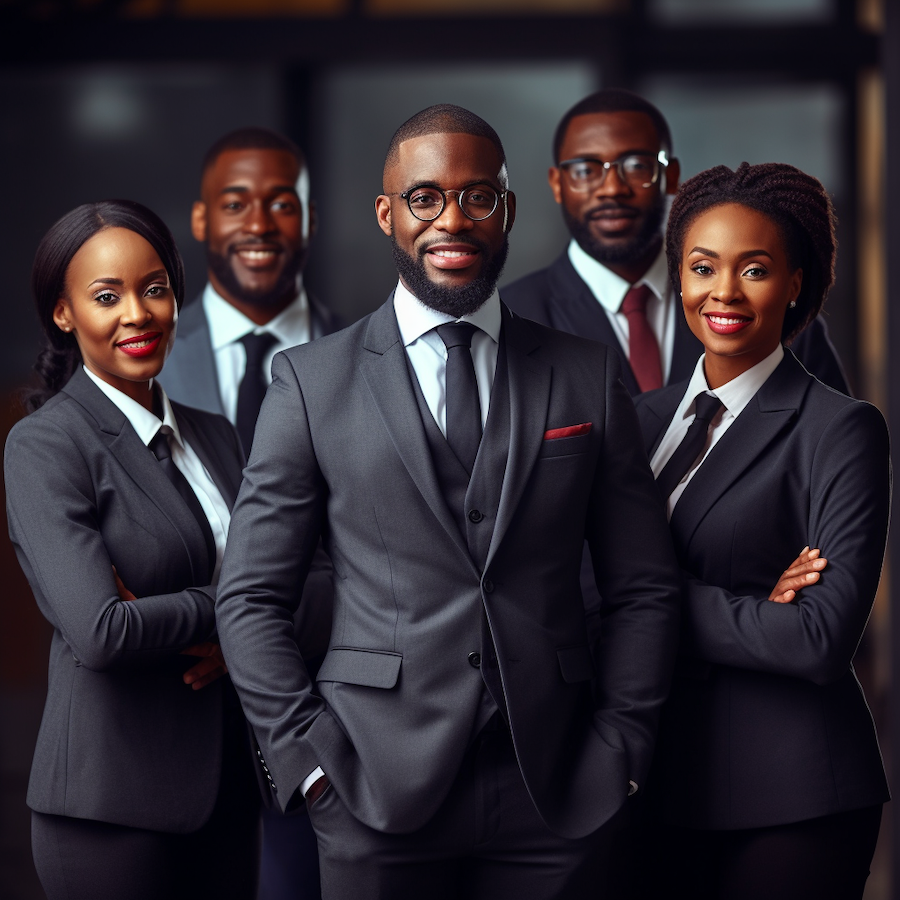 Throughout history, black entrepreneurs have shattered barriers, defied odds, and left an indelible mark on the business world. From humble beginnings to iconic success stories, their journeys inspire generations and exemplify the power of determination, innovation, and resilience. Let's conduct a roll call to celebrate the ten most famous black entrepreneurs who have achieved extraordinary success and paved the way for countless others to follow in their footsteps.
1. Madam C.J. Walker: The Pioneer of Black Haircare
Madam C.J. Walker, born Sarah Breedlove, is a true trailblazer. As the first female self-made millionaire in America, she revolutionized the haircare industry for black women. Faced with hair loss, she developed a line of hair products that became a massive success, empowering black women to embrace their natural beauty and take control of their lives. Walker's entrepreneurial spirit and commitment to giving back remain a testament to the transformative power of self-belief and determination.
2. Reginald F. Lewis: Breaking Barriers in Finance
Reginald F. Lewis made history as the first black billionaire. His journey to success was fueled by ambition, hard work, and a keen sense of opportunity. In the 1980s, Lewis orchestrated the leveraged buyout of TLC Beatrice International, turning it into the largest black-owned enterprise at the time. His achievements opened doors for other black entrepreneurs in the financial sector and beyond, showcasing the immense potential for success when barriers are dismantled.
3. Oprah Winfrey: Media Mogul and Philanthropist
Few names resonate as strongly as Oprah Winfrey's. From her iconic talk show to her media empire, Oprah's influence on entertainment and media is unparalleled. Her journey from poverty to becoming one of the most influential women in the world is a testament to the transformative power of perseverance, resilience, and authenticity. Beyond her media endeavors, Oprah's philanthropic efforts have uplifted countless lives, showcasing the impact of using success to give back.
4. Robert L. Johnson: The Visionary Entrepreneur
Robert L. Johnson made history as the first black billionaire in the United States. His pioneering spirit led him to co-found Black Entertainment Television (BET), a groundbreaking television network focused on African American culture and entertainment. Johnson's ability to identify unmet needs in the market and cater to underserved audiences showcased the power of niche entrepreneurship and cultural representation.
5. Daymond John: The FUBU Founder and Shark Tank Investor
Daymond John's journey is a testament to the power of entrepreneurship and determination. As the founder of FUBU, a highly successful urban fashion brand, he redefined streetwear and built a global fashion empire. Moreover, as a "Shark" on the hit TV show "Shark Tank," John continues to inspire and mentor budding entrepreneurs, empowering them to pursue their dreams and turn their visions into reality.
6. Berry Gordy: The Founder of Motown Records
In music, few have had as significant an impact as Berry Gordy, the founder of Motown Records. His visionary approach to music production and talent management shaped the careers of legendary artists like Diana Ross, Stevie Wonder, and Marvin Gaye. Motown became a symbol of racial integration and harmony during the tumultuous civil rights era, and Gordy's business acumen forever changed the music industry landscape.
7. Ursula Burns: A Leader in Corporate America
Ursula Burns shattered the glass ceiling when she became the first black woman to lead a Fortune 500 company as the CEO of Xerox. Her rise from an intern to the pinnacle of corporate America exemplifies the power of determination, hard work, and continuous learning. Burns's leadership and commitment to diversity and inclusion have set a benchmark for fostering an inclusive and equitable work environment.
8. Russell Simmons: Pioneering Hip-Hop Entrepreneur
Russell Simmons is a pioneer in the hip-hop industry, co-founding Def Jam Recordings and establishing himself as a prominent music and fashion mogul. His influence extended beyond music as he branched into various ventures, including film production, television, and philanthropy. Simmons's impact on hip-hop culture and his entrepreneurial ventures continue to resonate, inspiring a new generation of creative minds.
9. Dr. Mae Jemison: The First Black Female Astronaut
Dr. Mae Jemison made history as the first black female astronaut, but her achievements extend far beyond her journey into space. After leaving NASA, she founded the Jemison Group, an organization dedicated to advancing technology and knowledge in underserved communities. Jemison's passion for education, space exploration, and social change epitomizes the infinite possibilities of combining passion and entrepreneurship.
10. Jay-Z: From Rapper to Business Mogul
Jay-Z, born Shawn Carter, is a legendary rapper, savvy entrepreneur, and businessman. His journey from the streets of Brooklyn to becoming a global icon is a testament to the transformative power of talent, creativity, and determination. Beyond his successful music career, Jay-Z has made impactful investments in various industries, including technology, sports management, and art, proving that entrepreneurship knows no bounds.
Opus Virtual Offices
The stories of these ten famous black entrepreneurs are a testament to the power of vision, resilience, and innovation. Characteristics that are necessary if you want to conquer the world as an entrepreneur. Their journeys inspire us to dream big, challenge the status quo, and positively impact the world. As we celebrate their achievements, we also acknowledge the need for continued support and representation of diverse entrepreneurs in all industries. By fostering a culture of inclusion and empowerment, we can create a world where the entrepreneurial spirit knows no boundaries, and every dreamer has the opportunity to turn their aspirations into reality.
Opus VO is a B2B provider that helps entrepreneurs fulfill their dreams. We offer a business address, a receptionist, meeting rooms, and more so you can focus on things other than the administrative support of your company. For only $99 a month, you will have the help you need to achieve success!
Posted on August 3, 2023 by Melanie Rauch