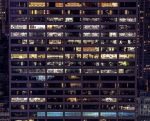 Thousands of international firms see the U.S. market as a place to build their business. For companies based in Canada, Europe, South America, Asia and every other region in the world, breaking into the U.S. market means an entry into one of the most lucrative markets with hundreds of millions of consumers who pack substantial purchasing power. Successful operations in the U.S. also lead to world-wide recognition. And even a more impressive customer profile back in their home country. Among the main barriers that prevent access to the U.S. are the sizeable investment necessary to set up a branch on foreign shores. Of course, these challenges only apply to the task of setting up a physical office. A virtual office in the U.S., can be set up easily, at very low cost.
Low Cost and Big Savings with a Virtual Office in the US Market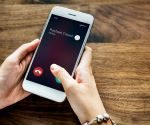 One hundred dollars per month, or even less-that's what it will cost your company to have a virtual office. While you might be apprehensive about virtual offices if you have not used one before, rest assured that for most businesses, this is all it takes to start having a local presence in a U.S. city. A virtual office comes with a U.S. postal address for your company in a commercial area in any U.S. city you choose. Along with the corporate address, your virtual office service will feature a U.S. telephone number and a fax number. Local customers can reach you without the cost of a long distance call.
Technology Puts Everything at your Fingertips
It's easy to keep track of the messages that come into your virtual office number. All faxes convert to image files and emailed to directly to you. As an added convenience for business owners technological advances now allow us to convert your voice mail messages to a .wav file and email them to you. So although you might be thousands of miles away, you can keep in touch with your U.S. clients as though your business is in the same area code.
With a virtual office in the U.S., you will have better prospects with potential clients. They will see your business as a venture significant enough to open a branch on American shores. Clients are also more likely to trust a business with a local presence. So if your company aims to expand to the U.S., look for more information on virtual offices in New York, Los Angeles, Chicago or any other U.S. city.
So where in the U.S. market will you like to open a business?