A Growing Business Can Benefit from a Virtual Office
A virtual office is a great way to grow your business. They supply many of the same services as a physical office, without the lease commitment and for a lower price point than a physical space. Plus, a virtual office provides flexibility for your growing business that you won't find if you sign a lease for a physical space. Consider moving to a virtual office if your new business is outgrowing your home office.
A virtual office has many amenities you will rely on when expanding your business, such as a live receptionist, call forwarding, call transfer, digital mail sort, meeting rooms, and more. No matter how big your company grows, a virtual office allows you to scale without investing much money into overhead expenses. Read on to learn how your growing business can benefit from a virtual office.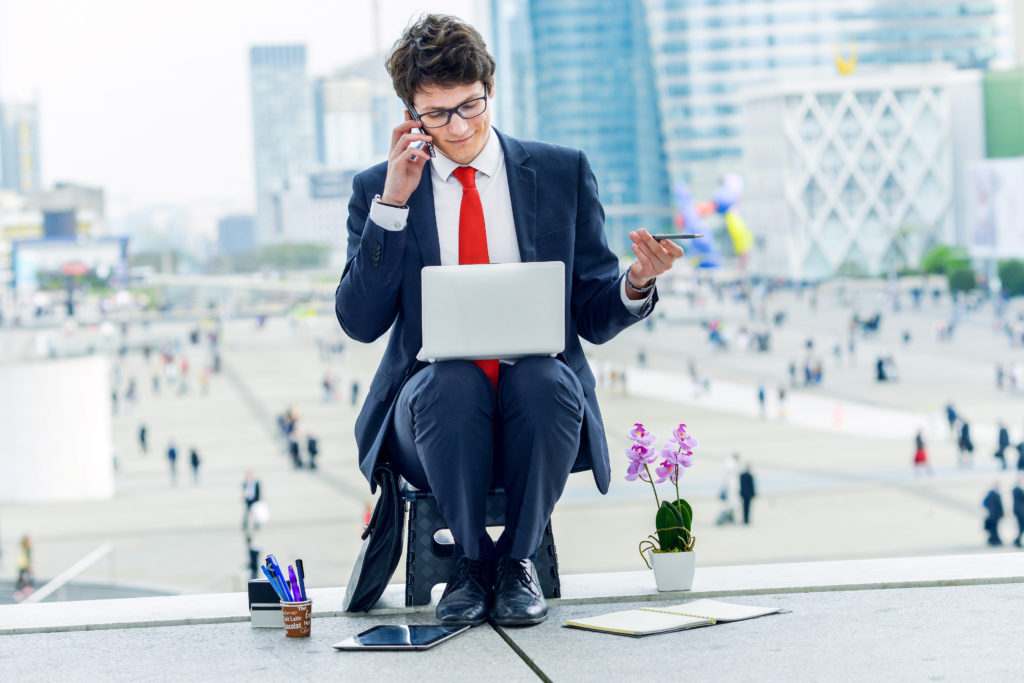 How to choose: commercial office space vs. a virtual office?
When your company is experiencing rapid growth and expansion, it's tempting to lease a physical space to accommodate your needs. Of course, you need a home for your growing business, but a physical space may not be the best choice for most in today's world.  
A virtual office is the right choice for you if:
You want low overhead costs: just because your business is growing doesn't mean you want to spend your increase in revenue on rental space. A virtual office can keep more of your profits in your pocket. With a profits-first mentality, your increase in revenue can increase your lifestyle rather than your monthly expenses.  
You travel for work: If your business takes you across the globe on a consistent basis, why spend money on an office that you won't use every day? A virtual office will give you the ease and flexibility to conduct business regardless of whether you're in the office or not. Additionally, many virtual offices have locations across the country, which means so does your business. You'll have access to meeting rooms in multiple locations when you opt for a virtual office.  
Your team works remotely: If you use a virtual office, you don't need to pay for office space that won't be occupied daily. If your company works on a hybrid model, virtual offices provide meeting rooms on the days you need to get together as a collective.  
What to consider when choosing a virtual office?
If you find yourself leaning towards a virtual office as the best fit for your growing business, here are a few essential factors to consider when choosing the right one.
Location: even though the concept is all about remote working, there will be times when you need to use that meeting room. Choosing a company that has multiple locations in your desired city should be something you consider. At Opus VO, we offer virtual office locations throughout the U.S. and Canada.  
Cost: Although it's not always the driving force in your decision, choosing a virtual office that fits within your budget is a consideration for most companies. At Opus VO, we offer our full suite of services for one monthly fee, with no hidden fine print.  
Amenities: know what services will make your day-to-day work more manageable. Do you need live reception? Call forwarding? Digital mail sort? Meeting rooms on demand? When you need to step into the office, you want to make sure it's accessible and convenient.  
Purpose: know your purpose. Is a business address the primary goal to satisfy your corporation's legal requirements, or do you need a prestigious mailing address without the hefty price tag?  
At Opus Virtual Offices, we offer virtual offices in every state across the U.S. and Canada. Our locations have live reception, inbound, outbound call transfer, and meeting rooms. Our locations in top markets offer digital mail sort and other amenities. If your business is outgrowing its current space and you want to expand, consider Opus VO. We're here to help you!