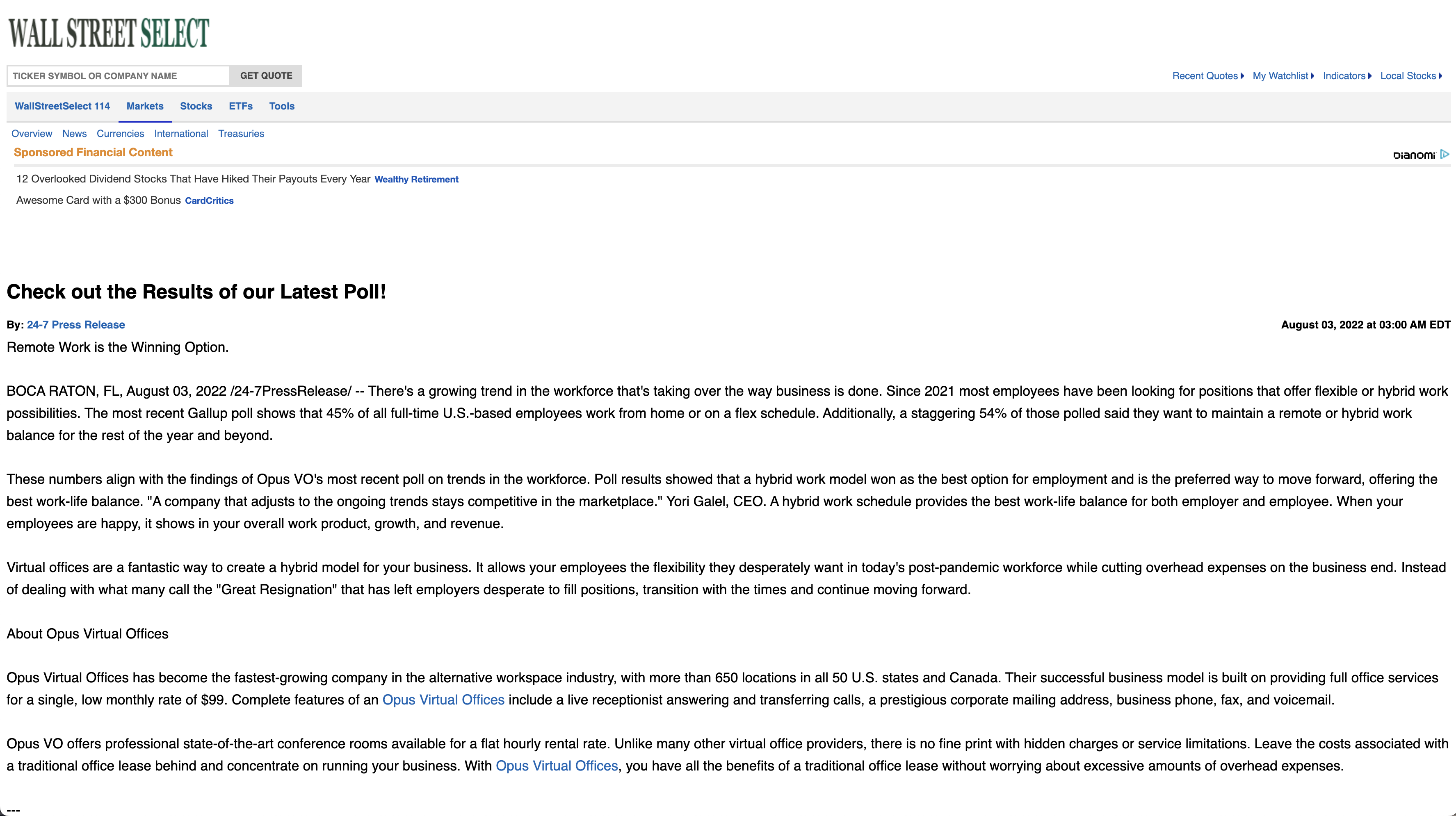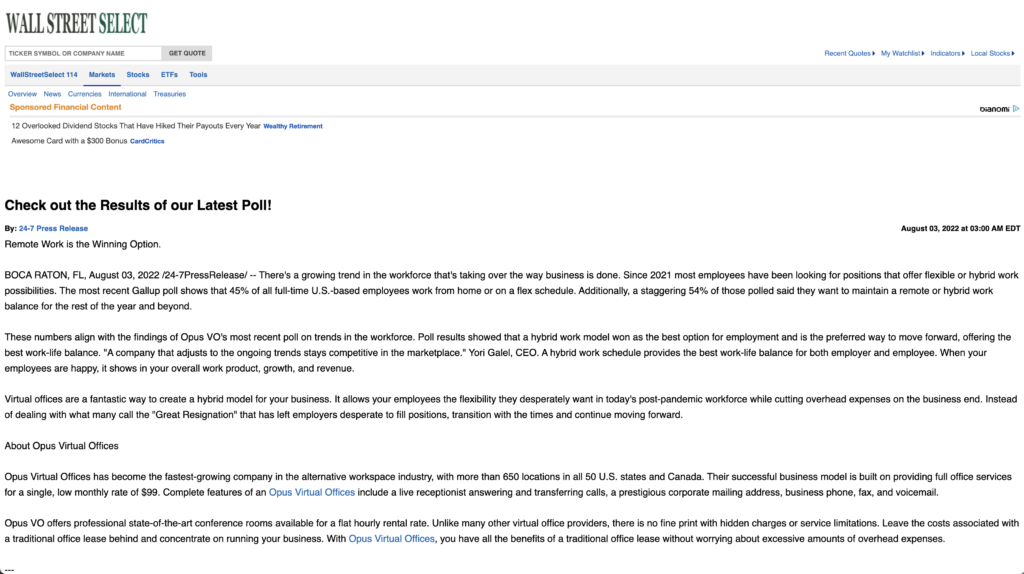 Remote work is the winning option.
BOCA RATON, FL, August 03, 2022 /24-7PressRelease/ — There's a growing trend in the workforce that's taking over the way business is done. Since 2021 most employees have been looking for positions that offer flexible or hybrid work possibilities. The most recent Gallup poll shows that 45% of all full-time U.S.-based employees work from home or on a flex schedule. Additionally, a staggering 54% of those polled said they want to maintain a remote or hybrid work balance for the rest of the year and beyond.
These numbers align with the findings of Opus VO's most recent poll on trends in the workforce. Poll results showed that a hybrid work model won as the best option for employment and is the preferred way to move forward, offering the best work-life balance. "A company that adjusts to the ongoing trends stays competitive in the marketplace." Yori Galel, CEO. A hybrid work schedule provides the best work-life balance for both employer and employee. When your employees are happy, it shows in your overall work product, growth, and revenue.
Virtual offices are a fantastic way to create a hybrid model for your business. It allows your employees the flexibility they desperately want in today's post-pandemic workforce while cutting overhead expenses on the business end, instead of dealing with what many call the "Great Resignation" that has left employers desperate to fill positions transition with the times and continue moving forward.
About Opus Virtual Offices
Opus Virtual Offices has become the fastest-growing company in the alternative workspace industry, with more than 650 locations in all 50 U.S. states and Canada. Their successful business model is built on providing full office services for a single, low monthly rate of $99. Complete features of an Opus Virtual Offices include a live receptionist answering and transferring calls, a prestigious corporate mailing address, business phone, fax, and voicemail.
Opus VO offers professional state-of-the-art conference rooms available for a flat hourly rental rate. Unlike many other virtual office providers, there is no fine print with hidden charges or service limitations. Leave the costs associated with a traditional office lease behind and concentrate on running your business. With Opus Virtual Offices, you have all the benefits of a traditional office lease without worrying about excessive amounts of overhead expenses.
—
Press release service and press release distribution provided by http://www.24-7pressrelease.com
Posted on August 3, 2022 by Melanie Rauch