Dallas, Texas, known as the 'Big D,' made its print debut in the 1933 edition of the Dallas Morning News. It has held onto that nickname since the 1950s when staff reporter, Paul Crumes, wrote a column with the same name. Dallas, Fort Worth, is famous for its cultural activities, including the opera, ballet, musicals, and concerts, all of which are held at the Kalita Humphreys Theater, designed by Frank Lloyd Wright in 1959.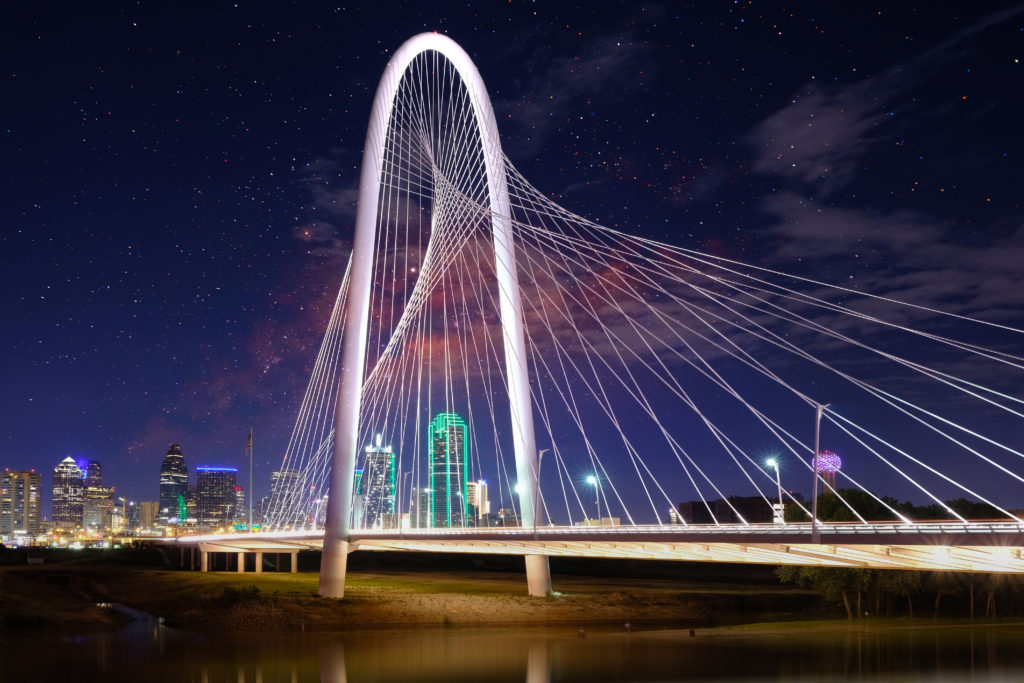 A bustling hub for start-up companies, Dallas ranked number 5 among major U.S. metro areas with the highest rate of start-up formations in the U.S. This ranking is based on the U.S. Census Bureau's latest poll. This rate refers to the number of new businesses each year divided by the total number of companies within the city. Other impressive statistics of Texas are that the state was ranked 3rd on the residential real estate platform Clever as the most affordable U.S. state for start-ups.
"The Texas State of Data Center projects the metro to reach almost 8 million by 2025. That influx of residents, along with graduates from Dallas Fort Worth's 40+ colleges, could pave the way for a productive team at any company."
Over the last five years, Dallas, Texas, has offered a lower cost of living than many big-city counterparts, and affordable housing, in addition to a lower corporate tax rate. The Texas combined corporate tax rate is 21%, which is currently the lowest corporate tax rate within the U.S. A low tax rate typically leads to a 5-7% increase in corporate profits, which explains why many large corporations are choosing to relocate to Texas. In fact, over the last few years, companies such as Charles Schwab, Deloitte, JP Morgan Chase, State Farm, and Liberty Mutual have either relocated or expanded their reach to the DFW metro area.  
Now that we know why your next venture should be based out of the DFW metro area, let's discover what this unique city has to offer its residents:
Dallas has ranked as the 9th most popular city in the U.S. With an estimated 1.3 million people living in Dallas, Dallas is as famous as it is due to the booming business sector and excellent housing market. Over 20 Fortune 500 companies are headquartered in the Dallas, Fort Worth area, including AT&T and American Airlines.
Dallas is home to some of the best-ranked schools in the nation, such as the Magnet School for the Talented & Gifted (TAG). TAG was ranked the number one public school in the U.S. in 2015.
Another attraction is the Dallas Museum of Art, one part of the 13 performing and visual arts organizations. The Dallas Museum of Art has been classified as one of the most prominent museums in the country, with collections of more than 24,000 objects spanning over five millennia.
The Plano Balloon Festival. This four-day Oak Point Park & Nature Preserves festival features skydiving, hot air balloon rides, concerts, fireworks, and more; it provides an excellent way to blow off steam after working those long, arduous start-up hours. If flying high is not your thing, the festival hosts a 5k run/walk and 1-mile fun run for the more athletically inclined.
Dallas is home to the Dallas Cowboys, a football team named the most valuable sports team worldwide, according to Forbes, having won 5 Super Bowls.
Dallas and all its glitz and glamour inspired the nighttime soap opera by the same name. The t.v. show Dallas consistently ranked as the number-one late-night soap between 1978-1991. What drew the audience was the drama surrounding the exploits of wealthy oil tycoons from the city with the same name. These days, the ranch where the show was filmed is open to the public as a museum.
Opus Virtual Offices
It's no wonder Dallas has become such a hotspot for new and old businesses alike. With the low tax rate and low housing costs, in addition to attractions for sports fans and art lovers, Dallas won't lose its number five spot as a high-ranking city in the U.S. anytime soon. When physically leasing office space in Dallas is not a workable option for your next business venture, you can be a part of all Dallas has to offer with an Opus Virtual Office. With 30 Texas locations, you can choose the one that best fits your needs. If Dallas is where you want to be, you can lease a virtual office in the heart of downtown Dallas at 3626 North Hall Street, Dallas, Tx 75219.
All Opus Virtual Offices offer inbound/outbound call transfer, live reception, and meeting rooms. As a Dallas Virtual Office client, you'll have a virtual office in a premium location. That means you'll have access to our full suite of virtual services. Join Opus Virtual Offices and expand your business with a Dallas virtual office today!