Miami has been a stylish hotspot in South Florida for many years. Known for its crystal clear waters and white sandy beaches, it has become a much-loved destination for tourists, couples on holiday, families, and spring breakers looking for an escape. The downtown scene is well known for the Art Deco buildings, Cuban cuisine, and celebrity spottings. If you're an art lover, you'll want to head to the Wynwood Art District or check out the Museum of Graffiti, where you'll see street art influenced by the different cultures unique to Miami. Only in a city where the mercury rises to a sweltering 95 degrees and beyond will you find this mix of international flair, exotic cars on every corner, and Little Havana.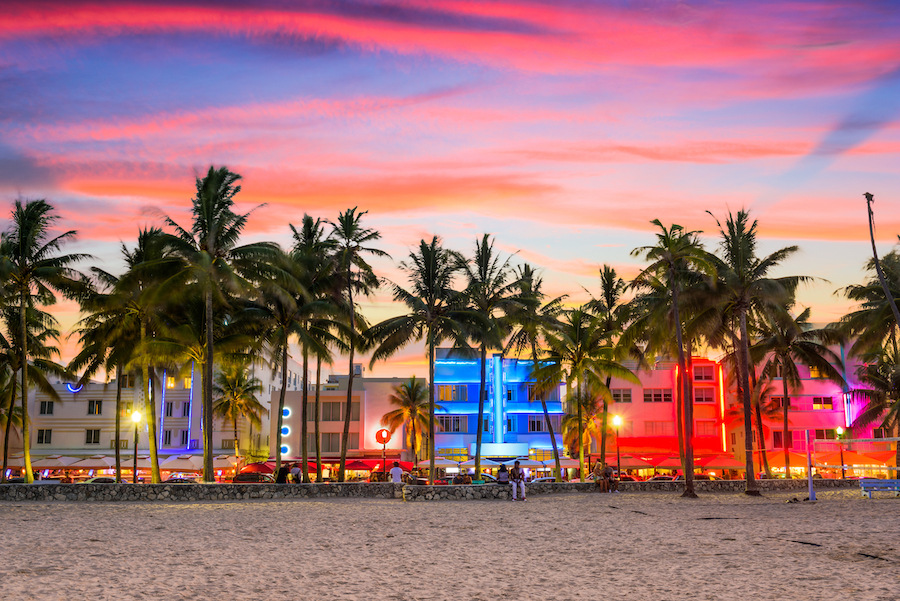 One thing that did not always ring true was Miami's draw for new businesses and tech startups. Since 2020 the Miami business scene has been booming due to unexpected market shifts that have made luxury real estate more desirable than ever before. With demand for luxury homes hitting an all-time high, the business landscape has shifted alongside it. Although businesses from all over the world have made a move to Miami, the ones that have taken the lead are from cities such as New York and San Fransisco. Talent from Silicon Valley has been pouring into the Magic City, a nickname for Miami, since the 1940s when the locals noticed the rapid population growth from year to year.
Reasons top-tier talent is attracted to Miami:
Miami has no state income tax and a low corporate tax rate. This attracts people moving from high-tax states such as New York or California
Miami is the gateway to Latin America, creating extensive international expansion opportunities
According to Biz2Credit, in 2019, Miami was ranked the #1 city for small business growth
Commercial real estate costs are lower per square foot than the tech hub counterparts such as Silicon Valley
Miami's quality of life offers something for everyone, culture, art, fine dining, entertainment, white sand beaches, high-end shopping, and great weather 24/7, 365
Opus Virtual Offices
It's no wonder Miami has become such a hotspot for businesses recently. With the low tax rate and more affordable commercial real estate compared to its tech-heavy counterparts, it's easy to see why companies are flocking to Miami. Add that to the fantastic nightlife, great weather, and culture Miami has to offer, and it's clear that Miami is an excellent destination for your next business. Sometimes physically moving your business to South Florida is not an option, but you can still maintain a business presence in Miami with a virtual office. Opus Virtual Offices has 5 locations in Florida, so you can choose the one that best fits your needs. If Miami is where you want to be, you can lease an Opus virtual office in the heart of Miami with a penthouse view at 848 Brickell Avenue, Miami, Fl. 33131.
All Opus Virtual Offices offer inbound/outbound call transfer, live reception, and meeting rooms. As a Miami Virtual Office client, you'll have a virtual office in a premium location. That means you'll have access to our full suite of virtual services. Join Opus Virtual Offices and expand your business with a Miami virtual office today!