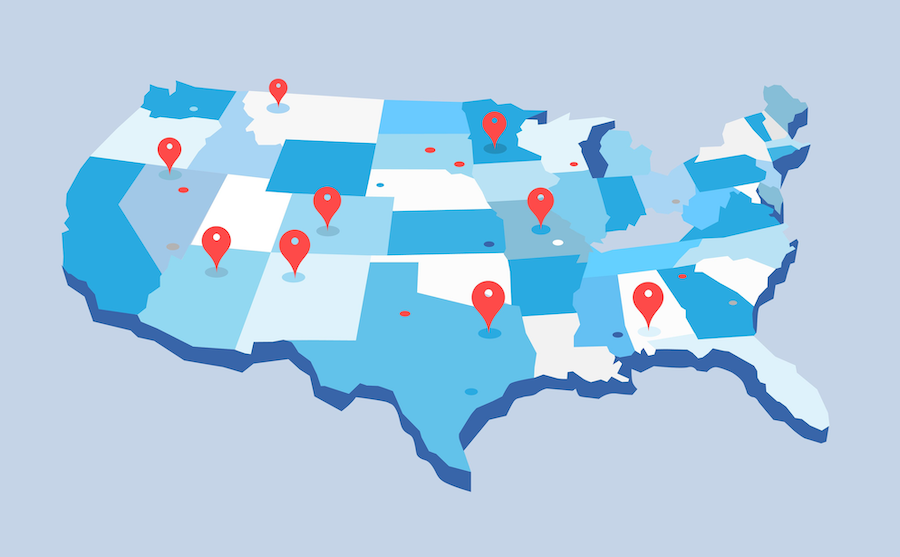 Remote work has increased in popularity over the last few years. This is due in part to the pandemic that brought about tremendous changes to the way people live and work. Home offices and guest rooms quickly served as interim office space for many. What started as a temporary fix has become the most desired work model by employees.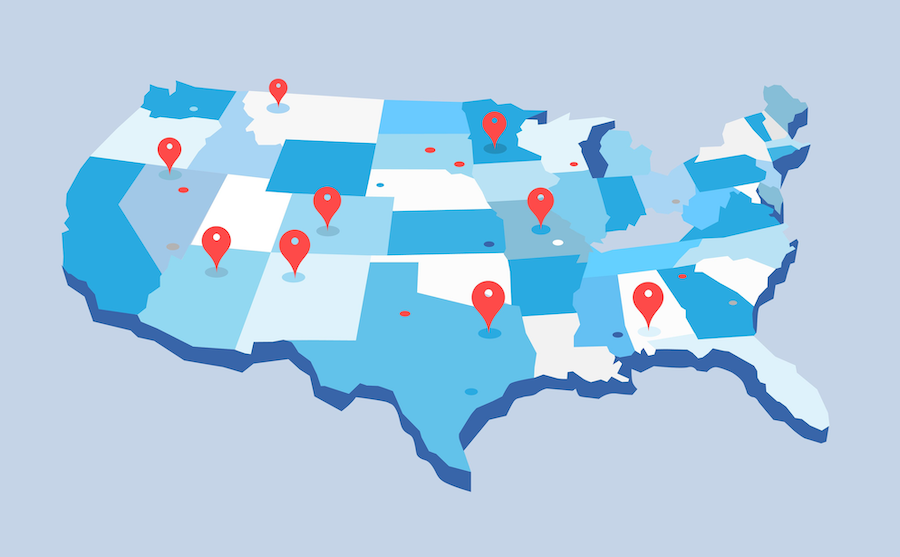 The trend of remote work is only increasing as time goes on. The reasons are simple, you can live where you choose and still have the job of your dreams. You get to create the lifestyle you want while still earning a living, and for many, remote work offers flexibility and the perfect blend of work-life balance. If remote work is something you're considering, here are the top 7 states in the U.S. to work remotely.
Top 7 Remote Work Locations
1. Boulder, Colorado:
Ranked the #1 place to live in the U.S. by US News & World Reports 2022, Boulder has a lot to offer for those who love the outdoors. This small town near the Rocky Mountains offers hiking trails, rock climbing, and National Parks. Add this to the established start-up & tech scene, and it's a clear choice for anyone who wants to work remotely and enjoy the outdoors on their time off.
2. Austin, Texas:
Austin is another city that ranked in the top 10 by U.S. News & World Reports coming in at #2. Austin has experienced incredible growth in the last few years and has become home to companies at the forefront of the tech industry. Nicknamed Silicone Hill, for good reason, Tesla, Apple, SpaceX, Facebook, Google, and Amazon have opened offices in Austin over the last few years. Austin has a lot to offer its residents, such as music festivals, Big Bend National Park, and some of the top barbecue restaurants in the U.S. Add this to the low cost of living and outdoor activities, and it's no wonder that people are choosing Austin as their remote city of choice.
3. Seattle, Washington:
If big city life is something you enjoy in addition to the mountain air, then Seattle should be on the top of your list for places to work remotely. Famous for its coffee culture and tech industry, Seattle is growing in popularity for remote work. Not to mention you'll be close to many beautiful places for those weekend getaways, such as San Juan Island, Vancouver, and Leavenworth, a city with European charm.
4. Sedona, Arizona:
Sedona offers more than just beautiful Red Rock State Park to its residents. A wonderful mix of outdoor adventures, eateries, and shopping experiences, Sedona is a wonderful vacation destination and remote work location. Considered a place of modern enlightenment, many find the Sedona Vortex to be a therapeutic location where they can tap into their creative energy.
5. Nashville, Tennessee:
Famous for the Grande Ole Opry and the Country Hall of Fame, Nashville is a great place for remote work. A city that knows how to blend work and play; once you settle in, you may never want to leave. Headquarters to household names, such as Nissan, Tractor Supply Company, and Asurion, many have chosen Nashville as their remote home location.
6. St. George, Utah:
A city where 14% of residents work remotely, St. George offers a great lifestyle to its residents, especially for outdoor enthusiasts. Home to many National Parks, a flourishing art scene, historical sites, and luxury shopping, many are flocking to St. George as their destination of choice for remote work.
7. Boston, Massachusetts:
Boston is a mix of our nation's history, fine eateries, and luxury shopping, a great destination for remote work, especially if you're a Red Sox fan! When you're not at your desk, you can walk the Freedom Trail, stroll through Harvard Yard, or road trip to Cape Cod for an extended weekend. Boston also boasts a strong tech scene and offers a talent pool from some of the best universities in the nation.
Opus Virtual Offices
When it comes to remote work, the ultimate goal is to choose a location that aligns with your personal and professional goals. With virtual offices in Nashville and Austin, Opus VO is a great choice for remote work in hot locations. With an Opus Virtual Office, you get premium services, taking your virtual office up a notch. Opus VO has over 650 locations to choose from. Every virtual office package comes with services such as a prestigious business address, live call answer in your company name, digital mail sorting, meeting rooms on demand, real-time call logs, and more. The only thing limiting your success when you opt for a virtual office is the size of your dreams!
Posted on February 15, 2023 by Melanie Rauch