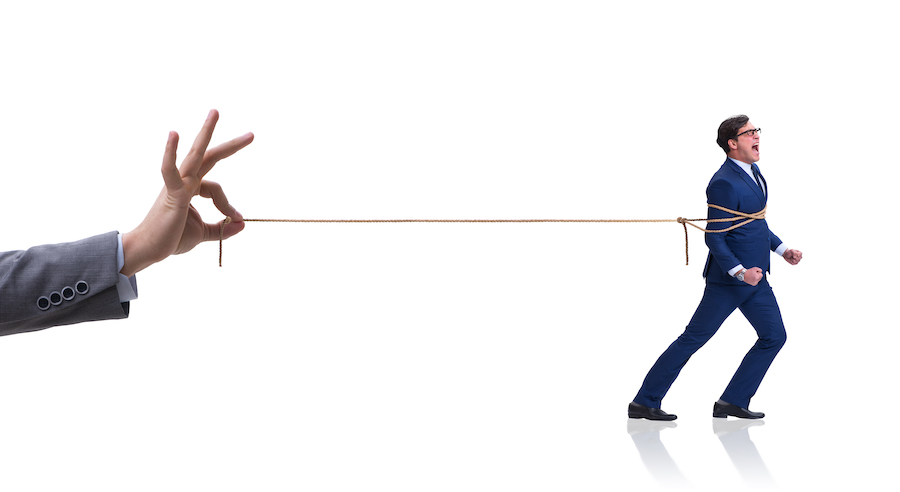 You have big dreams and big ideas. You want to open your own business and be your own boss. But something is holding you back. Sometimes it's fear of the unknown or a lack of confidence. Other times it's the possibility of being laughed at by close friends and family. Or it may be that you feel bound by the golden handcuffs of your current position. These "golden handcuffs" may prevent you from chasing your dreams, whether they are starting your own business or vying for a promotion. Getting stuck in a comfortable role that pays well is easy, even when it doesn't bring you closer to achieving your goals.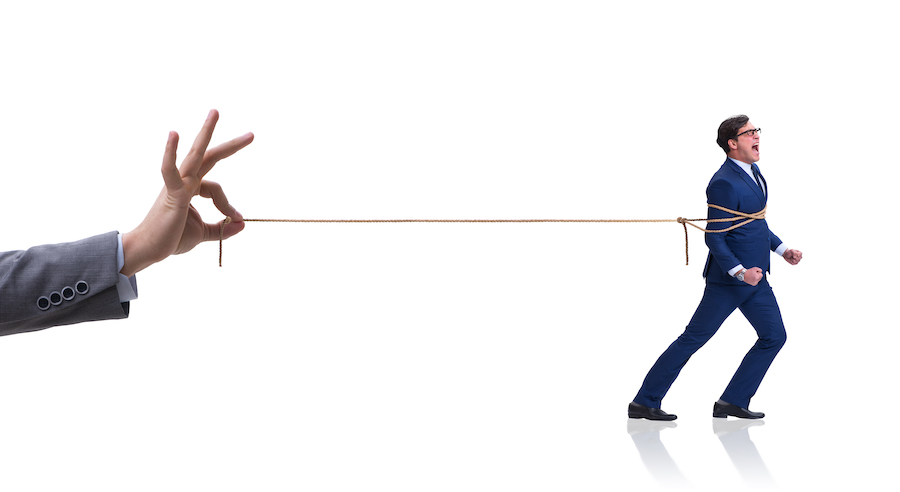 Golden handcuffs is the term used to describe the financial allurement and benefits that encourage highly compensated employees to remain with their current organization/company rather than moving up the ladder with a new company or branching off as an independent. These golden shackles typically come in the form of stock options, SERPs, large bonuses, company cars, health insurance, or other financial incentives that make the position too good to leave.
Embracing challenges and dedicating yourself to pursuing your professional wants can be a rewarding experience that's most definitely worth the required effort and sacrifice. While all the added benefits of your current position make life easier, don't let them make your current employment so attractive that you lose sight of what you really want out of your professional life. It's important to recognize that staying in a comfortable situation may prevent you from reaching your full potential and pursuing your dreams.
Think of these points before you let yourself get shackled by golden handcuffs:
You'll never know if you don't try:
Failure is the stepping stone to success. You need to adjust your perspective. The fear of failure can be paralyzing, but you'll never know if you don't try. You may have an excellent idea for a business that could be successful, but you won't know for sure unless you take the risk and start. Even if your first attempt doesn't work out, you'll learn valuable lessons that will help you succeed in the future.
The feelings of regret are worse than the embarrassment of failure:
Many people choose comfort over the risk of the unknown. They are the ones who suffer from the pain of regret over those who carry the weight of failure. You don't want to look back and say what if? Take those risks and accept the outcome as a part of life. Don't miss out on the opportunities that will pass you by if you don't take that chance.
You'll have more control over your future:
Build your empire! When you own your own business, you control your future. You make decisions about the direction of your business and the types of projects you want to work on. You also have the freedom to create a work-life balance that works for you rather than being at the mercy of someone else's schedule.
You'll learn valuable skills:
Starting your own business requires various skills, from marketing and sales to finance and operations. Even if your first attempt isn't successful, you'll learn valuable skills that can help you in other areas of your life. These skills can be transferable to other businesses and industries, making you a more attractive candidate for future employers.
You'll experience greater financial rewards:
While starting your own business comes with risk, it also has the potential for greater reward. When you own your own business, your earning potential is limited only by the success of your business. When you work for someone else, your earning potential is determined by your salary and benefits package. If you have a great idea and the drive to make it happen, you could earn more than you would in a cushy job, not to mention the rewards that will come from the personal satisfaction of being a success.
If you dream of owning a business, don't let golden handcuffs hold you back. Don't allow the fear of failure or the comfort of a well-paying job keep you from pursuing your dreams. You'll never know if you don't try. Following your dreams can give you more control over your future, help you learn valuable skills, and potentially lead to greater financial rewards than you ever dreamed of. So jump in feet first, take the risk, and see where it takes you.
When you're ready to start your business, consider a virtual office Instead of investing in a physical lease. It's the smart choice, so you can funnel the funds you do have to client acquisitions rather than paying rent. With an Opus Virtual Office, you get a prestigious mailing address for your business, you get to maintain your privacy, and you receive a slew of administrative services that will make running your business easy! Opus VO has over 650 locations, so that you can find the perfect location for your new endeavor.
Posted on March 22, 2023 by Melanie Rauch