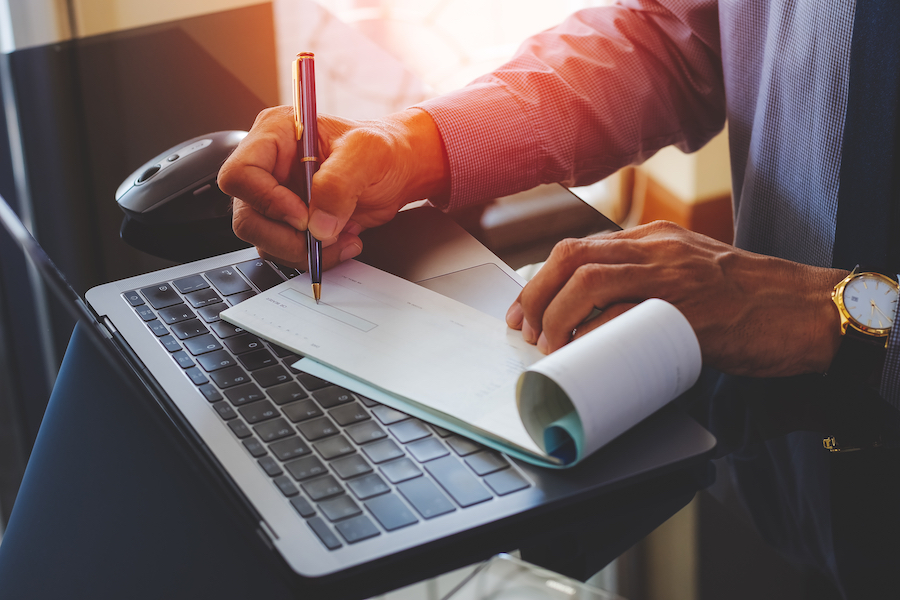 Streamline your business by ordering checks online. In today's fast-paced world and global economy, efficiency and professionalism are essential for success. When you combine the convenience of a virtual office with the ease of ordering checks online, you just made your business more fluid and convenient. The need to reorder checks by going into the bank is over. Order checks online with just one click whether you are on the road, at home, or on vacation.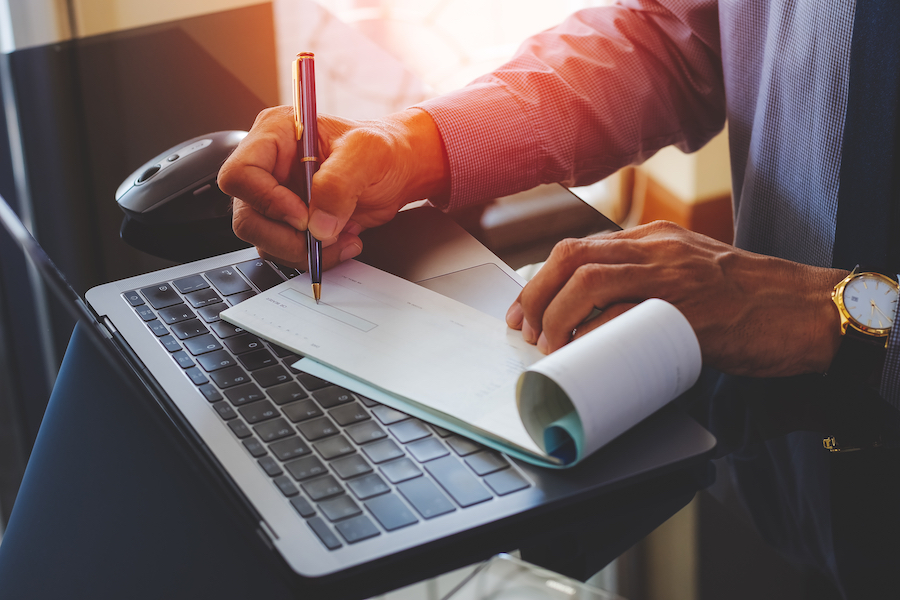 Despite paying most of your business bills via ACH, Zelle, or Chase Pay, the need for paper checks still exists. Physical checks with your business name add an air of establishment to your business, akin to the benefits of having a business address and business number. In this article, we're going to touch on all the ways ordering checks online for your business can benefit your company.
Professionalism
Nothing is as important as putting up a professional front for your clients and distributors. What better way to do that than with business checks with your company name & address in the upper right-hand corner? A business check shows that you pay attention to detail, which lets your clients know that you will give their business the same attention. A customized check and other business products showcase your brand in a polished and professional manner. When you order checks online, you can customize your check to the smallest detail. Your checks can have your company logo, colors, and business information so that you can create a lasting impression with clients. Whether you opt for traditional checks, high-quality security checks, or stylish designs, physical checks ensure your financial transactions reflect the professionalism of your virtual office setup.
Brand Consistency
Maintaining brand consistency across all aspects of your business is crucial to building trust and recognition. When you order business checks online, you can extend your branding efforts beyond your virtual presence. Incorporating your company logo and design elements into your checks, envelopes, and other business products reinforces your brand identity with every transaction. This consistency enhances your credibility and professionalism, whether you're dealing with clients, vendors, or financial institutions. Integrating physical checks with a virtual office setup creates a cohesive and memorable brand experience.
Convenience
When you have a virtual office, it makes a statement. It shows that you value flexibility and time-saving benefits. Online check orders align perfectly with this mindset by providing an easy and convenient way to order personalized checks and other necessary business products online. With just a few clicks, you can browse their extensive selection and choose a design that suits your brand. This streamlined process eliminates the need for time-consuming trips to the bank and unnecessary paperwork. Free up valuable time that can now be dedicated to growing your business, by ordering checks online.
Enhanced Security
Security is a top priority for every business, as is the importance of protecting your financial transactions. Most online check companies offer high-security checks incorporating multiple fraud prevention features, such as microprint, chemically reactive paper, and tamper-evident packaging. These measures safeguard your business against fraud and unauthorized transactions. Security checks can give you peace of mind by minimizing financial loss.
Opus VO
Opus Virtual Offices provides virtual office solutions to build professionalism, efficiency, and branding in today's business landscape. With Opus VO, businesses can enjoy the benefits of a professional business address, mail-handling services, and meeting room access, all without needing physical office space. This flexible, cost-effective solution allows businesses to establish a professional presence and enhance their credibility. When you're ready to take your business to the next level, order checks online and enhance your company branding and professionalism.
Posted on May 24, 2023 by Melanie Rauch